At least twice a week someone tells me, "That's so cool that you are running, I could never do that!" Saying you "can't" or "never could" is such a silly excuse to me. Here I am, not built to be a runner. My legs are too short, I weight too much... I should not be able to run 10 min miles... but I do.
I work hard.
There is no excuse good enough for me.
I have seen amazing miracles from people who were told they couldn't or shouldn't. Because anything is possible. We were created to do amazing things. Test the limits of our physical and mental capabilities. Who wants to live a life were you never did anything amazing? Not me! One day, when I have grand kids or great grand kids, I want to be that grandma that did everything. That made a difference. That inspired their generations. And sitting on my butt isn't going to make things happen.
So I want to challenge you to do something this week. Write down all your excuses for not working out. All those excuses for not setting fitness and health goals and completing them. Then crumple them up and throw them away!! There is always a choice!!! I have 3 kids and my husband was gone most of all the summer... it has been EXTREMELY hard to find ways to get my miles in. On the days I can't, I pop in a video. Sometimes I get it in at quiet time, but mostly I am up at 10 or 11 lifting weights or rocking out to Just Dance on my Wii.
How many of you took my challenge at the beginning of the summer and signed up for a race? Even a 5K? Well, if you haven't, you still have one month left! If you can't find one with a time that works for you, do a virtual race!! What is a virtual race? If you pop over and check out
U.S. Road Running.Com
, you can sign up to do a race (5K, 10K, 1/3 Marathon, or Marathon), then you run it on YOUR time. Outside, on a treadmill, your own course, whatever time of day, and then you report your time and they send you a prize! It's a great program for those of you who are too afraid to run in public or can't get away on race days... I did it for this last month, I really wanted to get a couple 10K's in before the big half in a few weeks. If this is something you would like to do, use my referral code: 5469 My husband, some friends and I are going to do their Halloween 5K Challenge!
Whatever you need to do, just do it! Don't be afraid to take some chances!!!
This week I made it my goal to run a full 8 miles without stopping and continue to get 10 miles in. Yesterday morning, I woke up at 5:45 am and headed out. Mile 7 is always really tough for me, but once I got to 8 I said to myself, "Well, Cat, you just ran further than you ever have without stopping. You can walk now... no one will blame you. You did great. OR you can do AMAZING and hang in there for just TWO more miles and make 10!!!!!" So I did!! I even beat my last 10 mile time by 30 minutes!!!!! It felt GREAT!!
Like I said, if I can do it, so can you!!
-Cat
Updates from our challengers:
We had a couple people meet their BRONZE level goals this week only to continue to push forward for more miles!! Congrats to Bobbi Jo and RedPeppers!!!
Red Peppers says:
"I reached my goal and beyond this week! 124.04 total miles!! I was going for the Bronze, and not stopping now!

"We had a family reunion this week, and I got to go on a gorgeous hike with my family. The picture is a view from almost the top. We played in a waterfall to cool down and then hiked back down. Loved it, and loved that I was in shape so there was very little huffing and puffing (even at that elevation).
"
*****************
Melanie Wright, our sponsor from
Rodan + Fields Dermatologists
is going to donate a Mini Facial EVERY WEEK to one of our challengers!! The winner of the mini facial this week, goes to:
Also pop over and check out my new business venture!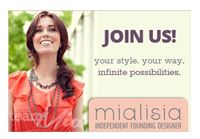 Check out
my FB page
for more info on the amazing benefits, the back story, and how to be on my team! My new website is
here!!