One week left of the challenge, friends! Time to get in gear and push it to the end!! The next report will be the last one -- we will just have the challengers finish out the month and report to me their over-all total miles for the summer the first week of Sept. Since we will be leaving Utah for our new home in Oklahoma on the 31st, getting the last results and prizes awarded may take me a few days... who know when I will have internet! But it will get up! I PROMISE!
I am so excited to see the results rolling in. Together we have done SO MANY miles! We have actually passed through all the 48 mainland states... that is an incredible feat! Everyone should be pleased with themselves because we all had miles to contribute.
This summer we have all worked hard. I have never trained so hard in my life. I can hardly write this without tearing up! lol. I am such a baby. But I look back at myself and I see how far I have come and how much I put into getting here. It wasn't easy. It was hard. Once upon a time I could hardly walk a mile:
Tomorrow I am running a half marathon! Me! The girl who never even dared to dream that stuff like this was possible for people like me.
I am still not the world's standard of "skinny". And I most likely will never be. But I am active. I am fit. I am EXTREMELY healthy! I have been able to calm my asthma through consistent running and essential oils, so much in fact, I haven't had to use my inhaler for about a month!
I feel better about myself and I know that I can do anything if I work hard and set my mind on my goals. Dreams CAN come true!
-Cat
Challenger Updates:
Lydia did a 50 mile bike ride with her son this week!! How fun is that!? I LOVE it when the kids get involved!
Rodan + Fields Dermatologists
is going to donate a Mini Facial EVERY WEEK to one of our challengers!! The winner of the mini facial this week, goes to:
Also pop over and check out my new business venture!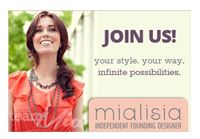 Check out
my FB page
for more info on the amazing benefits, the back story, and how to be on my team! My new website is
here!!