I know that most of you know that we are headed out of Utah in the next weeks for our first PCS Army move to Oklahoma. We are super excited, but I can tell you, getting ready to move out of state is a HUGE job! I have so much stuff to do in these next few days that I don't know if I am going to be able to sleep!
Despite my busy schedule, I have made time for my half marathon training. Last Thursday, my husband and I ran over 12 miles! No stopping.... but I tell you that last mile was a KILLER! I thought my legs might just fall off and the cool down was even more painful. But I did it. And now I know that I will be ready for the half THIS SATURDAY! I can't believe it is already here! I have never worked so hard in my life to prep for this... my goal? To make it in under 3 hours. I think I can do it! Wish me luck!!!
-Cat
Updates from our Challengers:
Congrats to Liz who ran the Epic Relay this last week!!
A HUGE congrats to all our challengers who made GOLD status this week!!! And a bunch even made Bronze AND Silver!! Keep it up everyone, we have almost hit all the states!!


************


Melanie Wright, our sponsor from
Rodan + Fields Dermatologists
is going to donate a Mini Facial EVERY WEEK to one of our challengers!! The winner of the mini facial this week, goes to:
The Beccanator!!!
Make sure to send me your mailing info so Melanie can get that in the mail to you! A big thanks to Melanie for doing this for our challenge!!
NOTE:
The past few winners haven't contacted me!!! Please check back and see if you won so I can get your prize to you!!
Update by Ariana
This week we traveled 500 miles for a total of 6,451 miles! We traveled out of Idaho and into Nevada and California, bringing our state total to 46! Only 2 more states to go...Wahoo! It's awesome to see so many of you reaching your goal miles and running right past them. If you're a little behind, don't give up. Try to go for a mile walk each night after dinner in addition to your normal workout routine, or try to go an extra half-mile during a few workouts a week. Those miles will add up. You can do it!
Please support our sponsors!
Social Media Manager Adoramapix
For all your baby and fashion needs!
Ariana Dupre
Note to sponsors: Let me know if I can add links or any pictures to your ad for next week!!!
******
Also pop over and check out my new business venture!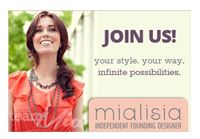 Check out
my FB page
for more info on the amazing benefits, the back story, and how to be on my team! My new website is
here!!