This last week we were so busy, this was the first chance I have had to sit down and go through my emails and get the miles all added up. So I apologize for the delay. But here they are now!!
I did hit a major milestone this week. I ran 11 miles without walking!! ELEVEN miles!! This week it will be 12 and then next week is the Half Marathon!!! I am so excited, nervous... but mostly excited. I have worked so hard to get here, that it feels good to be meeting my goals!
How are you wrapping up your summer??
-Cat
Updates from our Challengers:
Melissa Reports:
I did 17.78 miles this past week! That means I've hit the goal for Bronze! Honestly, at the beginning I didn't think I could actually do it, but I'm surprised at the progress I've made! I did my longest run ever last night (8.4 miles) and I didn't stop to walk once! And I'm running my first half marathon next Saturday.. So wish me luck and pray that I don't die ;) thanks!!
************


Melanie Wright, our sponsor from
Rodan + Fields Dermatologists
is going to donate a Mini Facial EVERY WEEK to one of our challengers!! The winner of the mini facial this week, goes to:
Make sure to send me your mailing info so Melanie can get that in the mail to you! A big thanks to Melanie for doing this for our challenge!!
NOTE:
The past few winners haven't contacted me!!! Please check back and see if you won so I can get your prize to you!!
Update by Ariana
This week we traveled 503 miles for a total of 5,590 miles! We added Wyoming, Montana, and Idaho to our state tally. We only have 4 more states to go. I can't believe we're almost done! We can do it!
Please support our sponsors!
Social Media Manager Adoramapix
For all your baby and fashion needs!
Ariana Dupre
Note to sponsors: Let me know if I can add links or any pictures to your ad for next week!!!
******
Also pop over and check out my new business venture!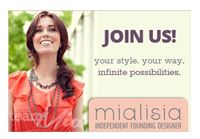 Check out
my FB page
for more info on the amazing benefits, the back story, and how to be on my team! My new website is
here!!