I just want to start off by saying I am sorry for getting this update up so late! I have been out camping and doing the family reunion thing all week and haven't had the best internet connection. But better late than never right?
Anyway....
One thing I learned about running, and I know I have said this a million times, is that it's a sport in which the only one you are competing with is yourself. I enjoy keeping track of all my runs and recording my times -- it's the way I can see my improvement and were my weaknesses are so that I can work on them.
I haven't be able to get out and run for a few weeks with my husband gone and the weather being so incredibly hot. I haven't been able to get away from the kiddos to some serious pavement pounding. But this week, we went down to my hometown for Pioneer Day and a family reunion. Everyone gets to see us, and get to take advantage of free babysitters :)
I was, however, really depressed about the fact that my down time could have possibly set me back in my run times. It was really stressing me out! I had worked so hard....
My first run was the Pioneer Day Spirit Run 5K. I signed my boys up to do it again -- and this time my mom and sister decided to join us!! It was a ton of fun!! AND I got a 5K PR (Personal Record).
Then a couple days later, I decided that I REALLY needed to up my 10K time. I did one a couple weeks ago and was so far off my goal it almost made me cry. So yesterday morning I got up at 5:45 am, put on my running gear and headed out on one of the coolest runs ever.
I started on the south end of the town my parents live in (Kanosh), and I ran all the way to the far end of the neighboring town (Meadow) for a total distance of 7.5 miles, or 12 K. I not only beat my 10 K goal, but I beat my 12 K goal as well! I was one happy camper!!
It's been a great week!! How about you?
-Cat
Updates from our challengers:
Lydia biked 37 miles with her sweetheart for their 17th anniversary! How awesome is that?!
Tuweety reached the GOLD level LAST week!!! (I just totally spaced it, until today...) So a BIG WOO HOOOOOO to her!!! Way to go!!
Jordan writes:
This was a week of mind over matter. I followed my training schedule and when I did a six mile run it was almost impossible to keep one foot moving in front of the other during the last mile. I was so proud of myself for finishing (and grateful for my treadmill that keeps on spinning) when I thought I couldn't do it and wanted to quit. Turns out I was wrong about how many miles I was supposed to go that day and I was only supposed to do five. Oops. But it proves the power of the mind and will because my body certainly wasn't cooperating.
Linda K reached her GOLD this week!!! YAY!! Super congrats!
*****************
Melanie Wright, our sponsor from
Rodan + Fields Dermatologists
is going to donate a Mini Facial EVERY WEEK to one of our challengers!! The winner of the mini facial this week, goes to:
Also pop over and check out my new business venture!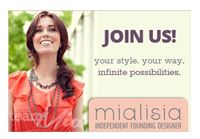 Check out
my FB page
for more info on the amazing benefits, the back story, and how to be on my team! My new website is
here!!