I lost most all of my weight by doing a super strict diet. It was hard, but the weight came off. But then when I had #3 baby, it came back so fast!! So I lost it again doing the super strict diet... and even though the weight came off, I was unhappy. Every time I tried to ween myself off, the weight would just come back no matter how good I was eating!! It was so frustrating, I couldn't stand it! Was I doomed to live my life on this stupid diet that made me unhappy? Would I have to choose between really living and having fun but being fat and being miserable yet thin?
I got really depressed.
Cried a lot.
Then, back in March, I decided that I would just do what the fitness experts say to do. Watch my calories, exercise, let it come off slowly, but more permanently and change my habits (which are pretty good anyway). I would get my body out of it's funk and maybe put on a few muscle pounds at first and then it would eventually kick into weight loss mode and I would be doing it a better way. Right? So, I started doing the fitness pal app religiously, watching my calories like a hawk, working out like a beast, and staying away from foods that weren't good for me. I was doing EVERYTHING right. And I gained 20 pounds.
I went from 195 to 215.
No matter what I did, I kept gaining weight!
Depression again.
I started feeling really self-conscious. I felt that people didn't believe me when I said I was doing the best I could!! That I really wasn't stuffing my face with Big Macs. I was really doing the right thing!
I was running, doing cross training, lifting weights.... everything and anything to get the weight to come off.
I cried when I thought that if things kept going like this, it would take me FOREVER to run that 1/2 marathon. I can't seem to get any faster, because the weight won't let me... it was devastating to me. And the worst part was seeing my friends doing less and losing weight and getting fit and getting in fast runs... As much as I was and am THRILLED to see their hard work paying off, I couldn't help but feel bad for myself. I felt like such a loser.
Me playing model!! haha
I tried to distract myself. I have been still working on my goals. Letting myself get lost in the excitement of the launch of
Mialisia
(still building my team, if anyone is interested in getting in on the ground floor! Only a few days until launch!), and trying to stay confident in my abilities even if I feel fat... and my running pictures make me want to cry more.
Then last week I had an epiphany. I started to think about that strict diet I was on when I lost all the weight. And I thought, "What was it about that diet, except that it was so strict, that was really triggering my weight loss. What was I not eating?" And the answer hit me, starchy foods.
Three days ago, I cut out my pastas, rice, potatoes, and bread. This morning (day 4) I woke and weighed and I was down 5 pounds!!!! FIVE POUNDS!!!
You should have seen my little jig of joy... it was so festive even the boys joined in.
All these months, I have been prepping my body for weight loss, but the starchy foods were holding me back. So now my body is like: "WOO HOO!! Let's get that weight off!!!"
Now, if only I could get out an run. With Ben gone, and having 3 boys, I don't make it out on runs :( And it has been pretty hot to take the crew out. However, today I got creative!! There is a cemetery up on campus and they tend to have their big sprinklers going all day. So I took the boys up with their bikes and while I was walking with Jake in the stroller, they were riding those bikes through the sprinklers (no worries, we stayed on the paths and away from the graves:) )and getting exercise and a bunch of fun all in one. Then I took them over to the Big Main hill... While I ran up and down the stairs, I let them run up and down the grassy hills... mostly they rolled down them though... And all of us got a bunch of fun exercise in. Even 4 miles!! :)
I am happy. VERY HAPPY! And I can't wait to see how much more weight I can get off before Ben comes home next month!! And how fit I can get!! WOO HOO! And the most satisfying part is that I am doing it in a healthy, happier, smarter way... Half Marathon here I come!!!
-Cat
Updates from our Challengers!!
Liz reports:
So number shocker this week. We have averaged 4 miles each day and walked to Germany on Saturday. 38 miles since last Thursday! Walking to Germany was a big deal. 13 miles round trip for all of us- our son even came too! We all survived, enjoyed ourselves and had German food. I was happiest with my feet. I was so worried about my arches. Its been hard to get used to my insoles but now I know they work. My feet were tired and sore but my arches were just fine! Hallelujah!
Lydia and her daughter, Kaylee did an amazing 70 mile bike ride along the C and O canal:
Markiesgirl did an amazing 10K this week:
She's the one in the pink, and boy can that girl run!! She gets some eye popping miles in!
**************
Melanie Wright, our sponsor from
Rodan + Fields Dermatologists
is going to donate a Mini Facial EVERY WEEK to one of our challengers!! The winner of the mini facial this week, goes to:
Make sure to send me your mailing info so Melanie can get that in the mail to you! A big thanks to Melanie for doing this for our challenge!!
NOTE:
The past few winners haven't contacted me!!! Please check back and see if you won so I can get your prize to you!!
Update by Ariana
This week, we left Minnesota and ran through North Dakota, South Dakota, and Nebraska (waving to Presidents George Washington, Thomas Jefferson, Theodore Roosevelt, and Abraham Lincoln as we passed Mt. Rushmore). We've now hit 33 states and 4,421 miles (682 just this week)!
Everyone has done an amazing job finding ways to get in their workouts despite the boiling heat wave. It's always important to stay hydrated, but especially when it's warm outside. Check out this article for some good hydration tips:
Drink up and stay cool, everybody!
Please support our sponsors!
Social Media Manager Adoramapix
For all your baby and fashion needs!
Ariana Dupre
Note to sponsors: Let me know if I can add links or any pictures to your ad for next week!!!
******
Also pop over and check out my new business venture!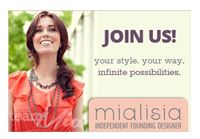 Check out
my FB page
for more info on the amazing benefits, the back story, and how to be on my team! My new website is
here!!