There has been a common theme in the emails that I have been receiving this week from our challengers, and that is gratitude.
There is something powerful when you get outside by yourself, breath in the fresh air, get some exercise, and enjoy the beauty around us. Also, there is power in running for a cause, whether it is for a friend struggling with a life-threatening disease or for the Wounded Warriors... it makes you really think about the blessings you enjoy of a healthy body.
That's what this challenge is all about. Not just loosing weight, getting fit, and achieving goals -- although that is a huge chunk -- but to me, exercise, getting out, running races, etc, really helps me to put my life in perspective. I never think more clearly when I am out there by myself pounding the pavement...
This week I got some great stories and pictures... challengers enjoying the beauty of the Earth, and challengers running for causes. If you didn't catch
my post this week about the 5K
, my boys and I did a Dash for Disabilities, and it felt great to participate in a group workout for a common cause.
From our Challengers who inspire me every week!:
"Last week we were at our family reunion in the middle of nowhere (Altamont, Utah) so I had a nice scenic run! I was so scared the cows were going to chase me, but they didn't. They just stared me down the whole time! I'm attaching a pic collage of my runs up at the reunion! Also, since the challenge started and I started running, I've lost 12 lbs! Pretty excited about that too!" -Melissa
"The biggest help for me to stay motivated for this was finding a place I love to run. We found a little gem in our town that is right on the waterfront. It's heaven!! Cool ocean breezes, plenty of wildlife and a park at the end for my kids! It's beautiful and I get so excited to go every time!" -Kayli
"Freedom Run in Provo on the 4th of July. I'm #840. I forgot to bring my own camera, so there are no "after" pictures. The group of us were running in support of
Kassi Van Vliet
, a new mom with brain cancer. And when I say "new mom" I mean that her daughter is not quite six weeks old and they delivered her early so Kassi could start cancer treatments. She's a former mission companion of the one on the far right in the picture. When I was doing the run and handing out cards I got a bit teary-eyed several times. I was running not only in support of Kassi, but also as a tribute to my friend whose husband died of brain cancer exactly two years earlier. I feel so blessed to have a healthy body that does what I ask it do and allows me to push it further and improve. Getting healthier and exercising reminds me that every day is a gift." -Jordan
Melanie Wright, our sponsor from
Rodan + Fields Dermatologists
is going to donate a Mini Facial EVERY WEEK to one of our challengers!! The winner of the mini facial this week, goes to:
Lyd!!!!!
Make sure to send me your mailing info so Melanie can get that in the mail to you! A big thanks to Melanie for doing this for our challenge!!
Update by Ariana
I have to say that this is a group of true athletes. We didn't let one tough week drag us down, and this week we managed to more than double our miles from last week! We collected 782 miles - that's 3,737 miles total! We ran from Illinois into Indiana and Michigan. Then we jogged (or swam) along the southern coast of Lake Michigan. We then traveled back through Illinois, and made it to Wisconsin, Iowa, and Minnesota - our 30th state!
We just finished the 6th week of our 13 week challenge, and if we keep racking up the miles the way we have been, we'll reach our goal of running through every state by the end of the challenge!
I am loving how this challenge is encouraging me to run more often and run longer. The last couple of weeks, though, my hamstrings have gotten painfully tight. I do stretch after every run or jog, but only for maybe 10 seconds on each muscle. We really should be holding each stretch for 30-40 seconds. Stretching is important to our overall health and can help prevent injury during a workout. Stretching can also cause injury if not done correctly. I found this great article that explains the proper way to stretch and illustrates 12 different stretches that we can incorporate into our workout routines.
I love reading everyone's updates and watching those miles add up. You guys are awesome!
Please support our sponsors!
Social Media Manager Adoramapix
For all your baby and fashion needs!
Ariana Dupre
Note to sponsors: Let me know if I can add links or any pictures to your ad for next week!!!
******
Also pop over and check out my new business venture!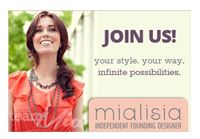 Check out
my FB page
for more info on the amazing benefits, the back story, and how to be on my team! My new website is
here!!