Holy cow, it was a hot week! From all the reports I have been getting from other challengers we weren't the only one suffering from it either! I got out 2 days this week to run, and after the second, I needed to take a break from the heat because it was making me sick. Ben was only able to get a couple runs in too, but he got to run the Blacksmith Fork Freedom Run 15K yesterday. So he totally beat me in miles this week....
Since I got to do the Ragnar, we figured it was his turn to do a run on his own while I watched the kiddos. So we got to be the cheerleaders at the finish.
It was kind of nice to be at the finish line for once. Usually, since he is WAY faster than I am, he is always there cheering ME in. He deserved a race to himself... this time.
****
The heat was really intense this week, so I want to caution everyone to be safe, and take precautions before they work out in the heat, if you choose to do this. Don't push yourself, there is nothing to prove. Just take care. Keep hydrated. Watch your electrolytes! And use wisdom.
Here's hoping to a great, COOLER, next week!
-Cat
******
Inspirational words from one of our challengers:
"I've been trying to push myself a little more lately, go an extra half mile on the elliptical, adding a little more running into my walks, and I'm happy to say that it's not too hard to do that extra bit. I'm stronger than I thought I was!"
-Marisa
********
Melanie Wright, our sponsor from
Rodan + Fields Dermatologists
is going to donate a Mini Facial EVERY WEEK to one of our challengers!! The winner of the mini facial this week, goes to:
Sam W!!!!!!
Make sure to send me your mailing info so Melanie can get that in the mail to you! A big thanks to Melanie for doing this for our challenge!!
Update by Ariana
It was a hot week for many of our runners out west, and a rainy one for those in the east. Despite the weather, we were still able to travel 384 miles for a total of 2,955 miles so far! This week we hit our 25th state! We traveled through Arkansas, Missouri, and just crossed the border into Illinois. It is a pleasure to get outside and walk under spacious skies, through amber waves of grain, over purple mountain majesties, and across the fruited plain. I am feeling blessed to live in our beautiful land. We hope you had a wonderful Independence Day!
A new week is upon us, and we've got to keep those legs moving. Time to make up some miles! We hope everyone is enjoying the journey and reaching their personal goals.
Please support our sponsors!
Social Media Manager Adoramapix
For all your baby and fashion needs!
Ariana Dupre
Note to sponsors: Let me know if I can add links or any pictures to your ad for next week!!!
******
Also pop over and check out my new business venture!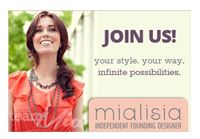 Check out
my FB page
for more info on the amazing benefits, the back story, and how to be on my team! My new website is
here!!