No, I am not talking about the kids. Or my Ragnar team (although there were some from other teams that could have been... especially on those night runs).
I am talking about an app for the iPhone or Android phones. It's called "
Zombies, Run!
" And it is a hoot!
I am not a zombie fan. I think they are gross and totally uncool. I know they are super popular right now, and most people really seem into them. Many of my friends post stuff on FB about what they would do in a Zombie Apocalypse -- my biggest drama is keeping the peace between my boys, who cares about zombies when Sam is tattling that he KNOWS Nephi is thinking bad thoughts. Or when Jacob takes a sharpie to our white walls. Yeah, there is just no time for zombies around here... just little monsters disguised as children.
But my running apps, as much as I like them, have gotten old. Gone is that feeling of trying out a new app and see if it makes me run faster and burn more calories than the previous one did. Then a couple days ago, I was checking out the free apps of the day, and this "Zombies, Run!" one popped up as suggested. I ignored it. Then I started to wonder why it was listed with all the running apps. So I decided to check it out and read the reviews... I even watched the little video:
As much as I am not a zombie person (unless you wake me up at 4 in the morning, then the only zombie around is me and I bite), it looked different and kind of fun!
BUT...
It was $3.99.
AHHH What a rip off for an app! I am a free app girl... or a 99 cent one. But 4 bucks!? Seriously? No flipping way.
But as much as I thought about it, the more I wanted to give it a go. So I did what everyone does, I asked my friends on FB if anyone had tried it out before.
Crickets.
Nothing.
Okay... Did I want to be the "Zombie, Run!" pioneer of all my friends? Sigh. Isn't it always that way? My friends always get me to try stuff first... like I am the brave one... truth is, not brave, just crazy. Or maybe they just trust my judgement? I don't know...
Then today, I was feeling ready to run again. (Took a bit of a break since the Ragnar because I aggravated my sciatica. Boo!) I got my run app all ready... then thought, you know I really should just bite the bullet and get that "Zombie, Run!" app and try it out. If anything I could review it for my friends, right?
So I got it.
It was hilarious! At least I thought it was. I was laughing through the first part, almost got caught by zombies because I was laughing and not taking it serious. Then I did, and LOVED the story line. LOVED that they worked my playlist into it. I loved that I had to run fast to get away from the zombies... fantastic interval training! I loved how I set the mission length to 30 min, but it didn't shut off when I wanted to run longer. Instead I got to listen to some funny DJ's playing my playlist, and continue to run from zombies. Got in a great 5 miles.
There are like 60 missions in total. And each one tells a story. I felt like I was IN some sort of Call of Duty game... but with zombies. It was pretty cool... can't wait to do another mission tomorrow.
The app does everything. During your run you collect items, then after you have all this stuff to "build" your base on your phone... a little game for the game kind of thing. Then you can join their website, kind of like Map Your Run, and view all your detailed stats. Fun Fun!
Now, there are two versions of the game:
"Zombies, Run! 2" and "Zombies 5K Training" (perfect for beginners!). There will be some others when you look it up on the stores, but ignore them because they are only for special members... especially the "free" one. If you don't have an access code it won't work. I downloaded it first because I thought it might be a try out version. It wasn't. Had to buy the real thing. But I certainly don't regret it!!
For more information, pop over and check out their
website here
! So if you are looking for something new to keep you entertained on your runs, you NEED this. Seriously.
-Cat
PS -- If you missed my Ragnar post, you can
check it out here!
PPS -- Only one more week of voting left!! Please pop by and vote for "5 Nuts in a Nutshell" -- you have no idea how many doors this contest opens for us! (Hint, all my giveaways and some of our sponsors for this challenge found this blog through that contest. So go vote!)
We lost our number 3 slot over the weekend... hoping to just keep #4.
786 miles in one week! That's our best week yet! I have to say that we ROCKED this week! We traveled through 5 new states: Kentucky, Tennessee, Alabama, Mississippi, and Louisiana. That's a total of 22 states!
Since we passed through Alabama (home of Tuskegee University), I was reminded of George Washington Carver who spent 47 years teaching and researching at the University. He became one of my heroes early in school, and I'm grateful for his example of overcoming adversity, demonstrating perseverance, and showing love for his fellowman. Mr. Carver dedicated a lot of his energy to finding ways to make life better and healthier for poor farmers through crop rotation and developing new uses for the peanut.
I know we're busy trying to break a sweat, but we can't forget nutrition. Stay hydrated and eat well. Protein intake is important for muscle recovery (especially after long runs), and peanuts are a great source of protein. Happy trails and see you next week!
Cat: We ROCKED it this week!!! Fantastic Job everyone!!! Keep those miles coming!!! (Who knows, we might even make it to Hawaii!!)
Please support our sponsors!
Social Media Manager Adoramapix
For all your baby and fashion needs!
Ariana Dupre
Note to sponsors: Let me know if I can add links or any pictures to your ad for next week!!!
******
Also pop over and check out my new business venture!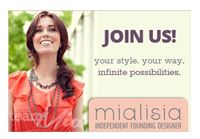 Check out
my FB page
for more info on the amazing benefits, the back story, and how to be on my team! My new website is
here!!