I am going to keep this short and sweet, because I am headed off today to run the Wasatch Back Ragnar Relay Race. So excited! So nervous! This will be my very first "big" race -- meaning longer than a 10K and includes a finisher medal!
This week, Team Nutshell, did great! We didn't get as many miles in as we did last week, but it was pretty close! Let's get TONS of miles logged this week. I know we can up it! Let's see if we can get 750 total for this next week!!
Good luck everyone!
-Cat
Melanie Wright, our sponsor from
Rodan + Fields Dermatologists
is going to donate a Mini Facial EVERY WEEK to one of our challengers!! The winner of the mini facial this week, goes to:
Make sure to send me your mailing info so Melanie can get that in the mail to you! A big thanks to Melanie for doing this for our challenge!!
Also, I just have to put this out there, 5 Nuts in a Nutshell has been nominated for Top Military Mom blog for the 3rd year in a row! Yay! I would LOVE it if you would pop over and show us some support by voting for us. Just click on the link:
Then find my blog and click on the heart. You don't have to sign up or "like" anything to vote. If something pops up just click on the X. I would love your support! The last couple years I can in 7th, this year I would LOVE to be in the top 5! Thanks! (Update: I am currently struggling to keep onto my #3 spot... your vote would mean the world!)
-Cat
Update by Ariana
This week we traveled 637 miles and through 5 states (Vermont, back through New York, Pennsylvania, West Virginia, and Ohio)! That's a total of 1,786 miles and 17 different states! Several of our trekkers really helped us out this week by going the extra mile.

- Monica, Jason, and Shane all ran in half-marathons last Saturday. Congratulations!
- Lydia and Kaylee took advantage of our route as we passed through Pennsylvania. They actually did get to visit Gettysburg this week and biked the whole auto tour loop. They even sent a pic! Thanks for sharing with us!
Kaylee and Lydia biking in Gettysburg!
(I am totally jealous! Sounds like a blast!!)
Please support our sponsors!
Social Media Manager Adoramapix
For all your baby and fashion needs!
Ariana Dupre
Note to sponsors: Let me know if I can add links or any pictures to your ad for next week!!!
******
Also pop over and check out my new business venture!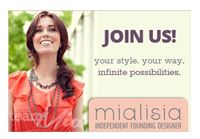 Check out
my FB page
for more info on the amazing benefits, the back story, and how to be on my team! My new website is
here!!