Wow! What a great week! Our miles went up about 136 miles from last week! Go us!
I had one of the worst runs in my life this week. Since 2 of my Ragnar legs are in the middle of the day, my brilliant plan was to go in the afternoon for a little training. The first 4 miles were fine but then the heat got to me and I thought might die. Thank goodness I had my new hydration pack... but then I needed to replenish my electrolytes... I nearly didn't make it back home. Horrible. Hardest 8 miles ever! But heaven help me, I still loved every minute of the push! I must be crazy! Or just a true runner.
And I couldn't have done it without these toe socks:
I thought I would try out Ben's new running toe socks. I have decided to claim them as my own. They were so fantastic, I don't think I will ever run again without some! Yay for toe socks!

I think for next time I will get me some of those electrolyte gummy bears or put some Gatorade in my hydration pack.... At least now I know!


Melanie Wright, our sponsor from
Rodan + Fields Dermatologists
is going to donate a Mini Facial EVERY WEEK to one of our challengers!! How awesome is that!? This week's winner is:
Make sure to send me your mailing info so Melanie can get that in the mail to you! A big thanks to Melanie for doing this for our challenge!!
Also, I just have to put this out there, 5 Nuts in a Nutshell has been nominated for Top Military Mom blog for the 3rd year in a row! Yay! I would LOVE it if you would pop over and show us some support by voting for us. Just click on the link:
Then find my blog and click on the heart. You don't have to sign up or "like" anything to vote. If something pops up just click on the X. I would love your support! The last couple years I can in 7th, this year I would LOVE to be in the top 5! Thanks!
-Cat
Update by Ariana
We've traveled 1,148 miles! With everyone's hard work, we made it through 8 states this week: Maryland (dodging a few cicadas), Delaware, New Jersey, New York, Connecticut, Rhode Island, Massachusetts (I may have grabbed a Boston Cream Doughnut on the way through), and New Hampshire! Participating in races and other events can really help get those miles up. Check out what some of our runners did to get us this far:
Jason added an extra 5 miles by participating in the Dirty Dash. (I know it can get pretty muddy trying to cross from Delaware to New Jersey.)

Camie has 5 children participating in our challenge (they go by CJ's Kids). Two of CJ's Kids walked 12 miles each in 2 days during their Pioneer Trek. These kids are awesome!

Linda K propelled us forward another 13.1 miles by racing in the Utah Valley Half Marathon.

Shane is running in his first half marathon this weekend. He has been training for 8 weeks and lost 14 pounds! You rock and good luck!
Please support our sponsors!
Social Media Manager Adoramapix
For all your baby and fashion needs!
Ariana Dupre
Note to sponsors: Let me know if I can add links or any pictures to your ad for next week!!!
******
Also pop over and check out my new business venture!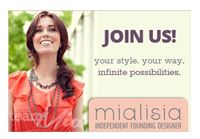 Check out
my FB page
for more info on the amazing benefits, the back story, and how to be on my team! My new website is
here!!