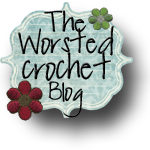 And it still isn't too late to enter for the
Men's Hat Giveaway
either!
Also, starting tomorrow, I will be jumping back on the "Nutshell" bandwagon and start writing up some posts here again, starting with my adventures in getting those pesky tonsils out.
I do want to take a minute and thank all my Guest writers for their time and effort put into keeping this blog going while I was out recovering. It means a lot to me. Also, a huge thanks to my faithful readers who have supported us from the beginning.
Have a great day!
-Cat
PS -- Only a couple more days of accepting Halloween Costume entries! So hurry and get those in! For details on the contest, please see link on right sidebar.