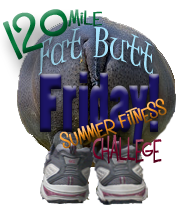 What did I do? I made my first weight loss goal this week!! I have officially lost 20 pounds since Ben left 6 weeks ago -- and the best thing? I zoomed right past that mark and landed at a 22 pound loss this morning! AND I am no longer in the 200's!!!! I am officially past that!! I can't begin to explain how good it feels to reap the rewards of some seriously hard work. Here are some before and after pictures:
This is me at my biggest (279):
This is me after I had my 3rd baby (245):
This is me at 220 (Before 6 weeks ago):
This is me the other day at 200 (I will post the next shot when I reach 190):
Now, I am not going to sit back and relax. I just reached my first goal. I have two weeks until Ben gets home and I would LOVE to get a few more pounds off and get far away from the big two-zero-zero and leave it behind for good. My next goal is to get to my pre-Jake weight of 190. That's just 8 pounds. THEN my final and last goal is lose 35 more pounds to reach my goal weight of 155. Those last pounds are going to be tough, I know that. But I also know that I have made it this far, and I am not stopping until I get there!
-Cat
PS -- I have gotten a lot of comments and emails asking me what I am doing. I will write a post all about it and post it tomorrow. So check back!!
Personal Weight Loss Updates
Weight after I had baby: 254
Weight before I started running a couple months ago: 231
Weight when Ben left: 220
Weight last check in: 202
Weight this morning: 198 (Woo hoo!!!!)
Here's to a happy active week!!
PS - I have decided that it is never too late to join the challenge! If you are interested, please click on the purple link at the top of the right sidebar.
Please Support our Sponsors!!
Jessica Carpenter
*******
Also while you are here....
I got nominated for top 25 Military Family Blogs again!! If you like the "Nutshell" please head on over and vote for us! You can vote once a day! You don't even need to sign up for anything. Just find my blog on the list and click the thumbs up button!
Thanks everyone for your support!