Finally, after working on this for a couple weeks, my friend Heidi and I are finally ready to announce the launch of
The Worsted Crochet Blog... EVER!
We weren't going to launch it until we could get our own domain, but Google isn't liking me this week and won't let me have one. So we are going to do this anyway! Take that Google!
I have been thinking for some time now that I wanted to do a separate site for my hats, crocheting, and other stuff that has to do with yarn and hooks. But I really didn't want to do it myself, because I was afraid I would bite off more than I could chew. So I enlisted my bff, Heidi, to help me out... and she was totally on board with the plan.
So is the story of: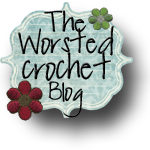 We are so super excited about this we are launching it off with a super awesome hat giveaway!! So pop on over and check it out!!!! Right now! (Click on the link above)
-Cat