First off, I want to apologize for getting this up so late in the day! Today, we had doctor appointments in the morning, flu shot season, then it was Sam's first day of his new school, AND this week is his birthday -- so I spent the time they were in school getting birthday stuff.
Anyway...
I wanted to talk about what to do while you are waiting for your man (or woman in some cases) while he is in training or deployed. If there is one thing that I see military wives complaining about it's how much they miss their man and how depressed they are. They just can't seem to snap out of the deployment/ training blues. So I want to share with you some ideas on how to fight that and make the time go by faster.
The best advice I can give to fight depression (or sadness) and make the time zip by is to WORK. And I don't just mean getting your butt of the couch or away from the computer and doing manual labor... I mean doing anything and everything productive to keep your mind on something else.
When Ben left for his 9 month training, I had a choice: I could either come of this experience the same as I was or worse, OR I could take the time to improve myself and come out stronger and better. I chose the second option. Here are a few things I did to pass the time and grow:
1.
Make a goal or two or more:
What are some things you would like to change about yourself? For myself, I wanted to lose weight! You can
check out my adventure here
. I wanted to get fit and when Ben came home, I wanted him to meet a new me! And guess what? I lost 90 pounds while he was in training. The only way he recognized me was that I was with the boys at the airport. It was AWESOME! I worked so hard on doing it, that the time went by quicker than it would have. I found that I wasn't bothered so much that he was gone because I thought: "At least I have more time to lose more weight!"
2.
Stay connected:
While Ben was in Basic I wrote him lots of letters, when he got to his other training (AIT) I sent care packages with enough treats to share. You can read more about this in my last
Military Monday post here
.
3.
Stay Positive:
Lots of military wives complain about when people say, "I don't know how you do it!" or "I could NEVER send my husband away for so long!" And stuff like that. First off, you need to not be so sensitive and take it that people are not being negative. I chose to take things like this as compliments of my strength as a woman, mother and wife. I just answer with stuff like: "You never know how strong you are until you have to be." or "I gain strength knowing that my husband is serving this country." or if you are talking to a religious person, you can always pull this one out the bag: "The Lord gives me strength and keeps me positive and moving forward!" If you ever want people to look up to you, set the standard, be the example, stay positive and know that things will always work out.
4.
Educate Yourself:
I can not express this enough!! And I am not just talking about taking college classes or whatever (which is a great idea to do while your hubby is away), but I am referring to teaching yourself and learning about Military stuff. Study up on the branch your husband is serving in. Memorize the rank insignia and rank orders. You are now part of the military family and you should know it's structure. I actually put up a poster of all the ranks on my wall and memorized all them before Ben was even out of basic.
These are the posters I used. I had them with me while I watched military shows like JAG so I could look at everyone's uniform and understand the rank... this helped me learn them pretty fast! Another poster I had up was a uniform poster, how they were put together and what everything means. I also learned about Army acronyms. Just start with the basics like BCT, AIT, MOS, PCS, IED... stuff like that (If you want to read a funny story in which I learn some new acronyms,
click here
). In addition to all of this, if you didn't know it, there are rules and etiquette tips for military wives,
for the list click here
. Ben had no idea I was doing this and when he got home he was super impressed with all my knowledge. I can't tell you how many times I have been talking to his fellow soldiers and they have been impressed with my conversational skills and military terminology. I even had one guy tell me that he wished his wife showed that interest.
The bottom line is, this is going to be a part of your life now, embrace it and show your husband your devotion and support by choosing to be a part of that life by educating yourself.
5.
Learn about Operational Security (OPSEC)
: This is vital for the safety of our troops and our families. These are rules about what NOT to say online. I won't go into it right now, but here is a fantastic article about it:
Click here!
6.
Get Involved!
Now, I am a bit of a hypocrite when it comes to this because I prefer to do my own thing. I am not big on being on boards and all that. But it's a great suggestion for women who do like this stuff! First thing I would do if I was super social or wanted to be, is get involved with the FRG (Family Readiness Group) -- I will have a whole post on this latter on, I am planning on interviewing someone in charge of one of these groups. The FRG is a local military family support group -- usually each group is formed within a unit or some basic group of soldiers and their families.
7.
Learn to be the Man
: The Man of the house that is. Because while he is gone, you are going to have to take over his roles. I was devastated when I had to start taking out the trash! But I got used to it. I also learned where to go to get my car tuned or oil changed. I learned how to fix my washer when it flooded our apartment.... I learned how to pay all the bills and take care of loans and insurance. I even played "dad" with my kids sometimes, even though I never could take his place.
8.
Get a new hobby!!
There are so many fun things out there you can learn, so do it! Get a gym pass, take a karate or zumba class. Take on crocheting or knitting. Learn how to sew... there are endless fun things out there that can take your mind off of the dear hubby.
That's all I can think of right now... even though I am sure there are a million more!! So don't forget to check out the links in the comment section of this post for more tips from other wives!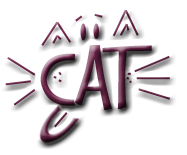 Okay, friends now it is your turn! If you want to participate, take this button and post it in your post today:
THEN write a post on this topic:
Your tips on passing the time while he is gone.
THEN come back here and leave us a link so we can come check it out!!
Note: Since this is posted so late in the day, don't feel bad about doing a Military Monday on Tuesday:)
If you have no idea what "Military Monday" is click here!