I saw this hat someone shared on Pintrest: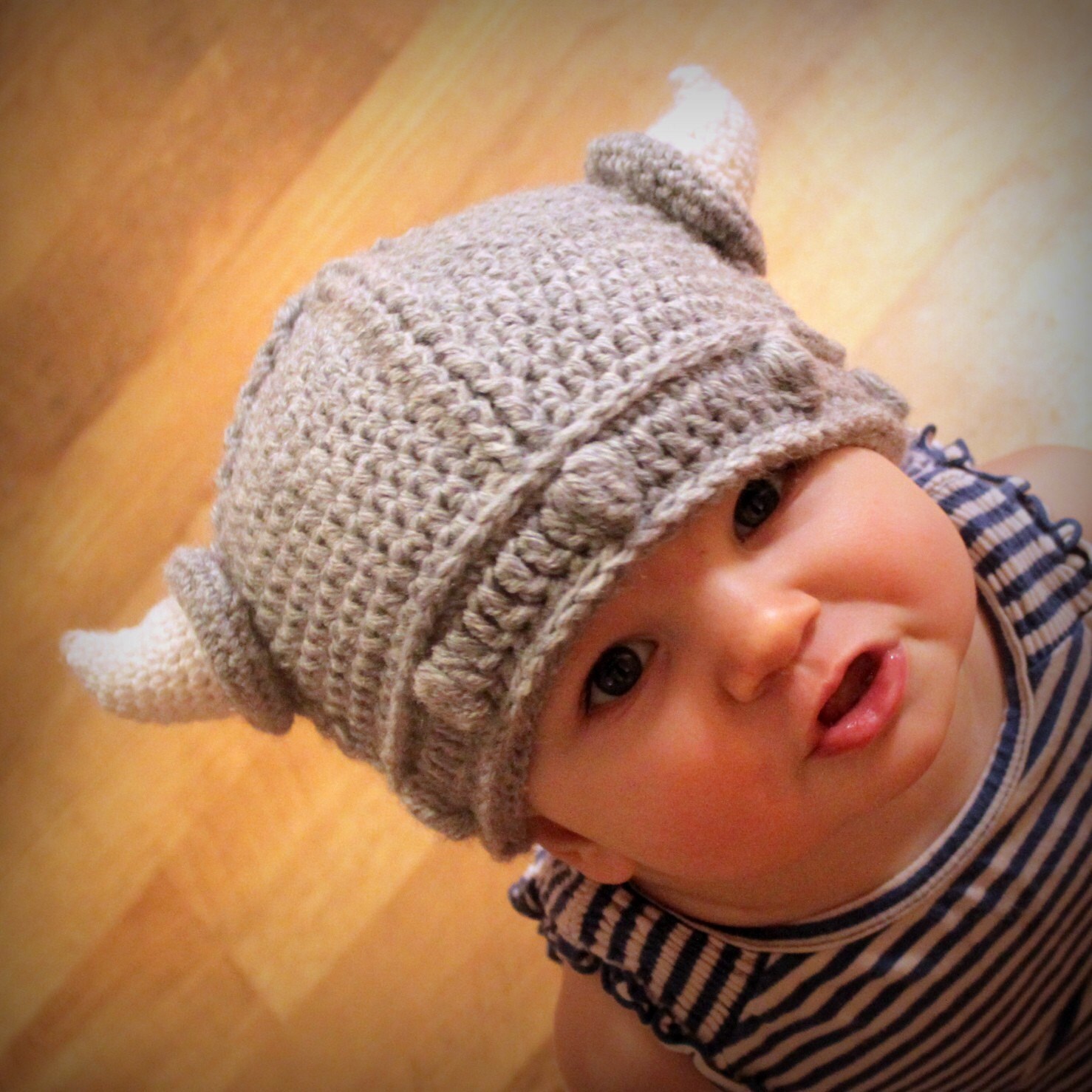 www.mamachee.etsy.com
I thought it was so cute, that I had to make one! Here's mine:
I made it a little big so it will fit him though the winter, and I think I stuffed the horns too much, because I didn't get the curl I would have liked. But all in all I am pleased with how it turned it. I posted it on Facebook yesterday and got lots of positive comments -- love it when a hat turns out good!
Anyway, I will not be selling these on Etsy because it's not an original design of mine. However, if anyone is interested in a special order feel free to email me and we can work something out.
Have a great Wednesday! (Is this week already half over?)