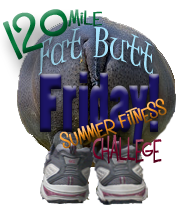 As many of you can tell from my gorgeous, voluptuous body shape, I am not the most balanced, posed, and flexible woman around. Not that I haven't tried over the years... I just don't have the patience to get down and do it.
When I found out that P90X had a yoga workout, it would be an exaggeration to say I was a little bummed. Yoga has never been my thing. I never really saw a point in twisting and contorting yourself into unnatural positions to make yourself feel good. Because it didn't feel good! Then I was really upset when I found out it was 90 min long!!! The first time Ben and I did it, I complained bitterly through the first 45 min until Ben told me to shut up (rather rudely too!)... then I complained under my breath for the last half.
It wasn't until the next week when I started to realize that yoga actually made the other workouts a little easier! I couldn't believe it... I didn't want to believe it. Could my bitter enemy actually be helping me? So I decided that I really needed to get a better attitude and just stick with it... even if I do have a really hard time doing most of the poses.
What? You think, how bad can I be? Well, let me draw you a little picture... literally!
Meanwhile, I hold bitter feelings toward my workout partner whom I like to call: The Show-Off:
Just don't kick him in the butt when he is doing this... he gets really mad! I don't understand why... come on, Ben, where's your sense of humor?