I will be away from the computer for the rest of this week. We have a lot of stuff going on, and frankly, it is just too hot to think of a good post and I am too grumpy this week to care... you know how it is!
So I will be returning, on Monday. We have a couple giveaways and reviews next week, so pop on by and see what's going on!
But that doesn't mean I want my blog to be lazy without me! So I am going to ask a few questions, and if any of you are interested in starting a conversation in my comment section, I would love that! Okay here they are, you can answer one, two, all or none, up to you!
1. Is the new Harry Potter movie any good? I am wanting to go see it...
2. How to you discipline little sassy mouths? Sam is growing one, would love some advice!
3. Any new great books out lately? I really need a good one!
4. Seen any great bummer stickers lately?
5. Any good jokes? (Keep 'em clean...) We all need a great laugh!!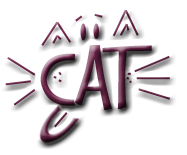 PS -- Sometimes, I am evil and I like to mess with my kids just to see what they will say. I asked Sam yesterday: "Hey Sam! Fuzzy Wuzzy was a bear. Fuzzy Wuzzy had no hair. If Fuzzy Wuzzy was a bear why doesn't he have hair?"
Sam said simply looking at me like I was an idiot: "Because he got a haircut."