Do you ever feel like the worst mom ever even when you did nothing wrong? You do something to help your little one, even though it will cause them pain, in the end it helps. Like getting fillings put in at the dentist, vaccinations, tubes in ears, or even tonsils coming out. Well, if it's for the best, why do we feel so blasted guilty!
Nephi had a rough night last night and woke up ever 2 1/2 hours like clock work crying for more pain medication. This morning his swelling had grown and was now in his chin. I called the oral specialist and he wanted to see him right away. So I took him in, they did a few x-rays and told me the infection had put a lot of pressure on his nerves and teeth and that they should drain out some of the infection and put a little tube in there to help the infection drain out and lessen the pressure. Anything to make my little guy feel better. Only they had to put him out to do it and they gave him an IV. Nephi screamed and looked at me like I was a traitor! That he had trusted me to make him better and I let the doctors hurt him more. I was devastated and held his hand trying not to cry myself until his little eye rolled up in his head and he passed out.
I sat in the waiting room and prayed. I shouldn't have been watching those reruns of Grey's Anatomy because all the things that could go wrong zipped through my head. But he was okay. I could hear him scream as he came out of the "sleep" and wouldn't stop crying. It broke my heart. I wanted to always be there and help him, but there are some things I just can't heal!
I carried him out to the car, and he was still pretty peeved at me. So I did what any mom feeling guilty as heck would do, I told him I would take him to the toy store and he could pick out a toy. Maybe, just maybe, a new toy would help him forgive me... is that terrible? Probably. It's most likely the number one thing we shouldn't do as parents next to not teaching our kids good hygiene. But if anything would save me in his eyes, a new toy car or truck would.
So I took him to the store and he rode in the cart groaning. But he did manage to point at the toy he wanted and I stuffed it in the cart along with another one I knew he would like when he came out of his anaesthetic stupor.
When we got home, I put him in a big cool t-shirt, gave him some of his pain meds, told Ben to remove Sam the Harasser from the house, and tucked my little guy in on the couch with his new toy. He was asleep almost instantly.
I am still sitting here feeling guilty.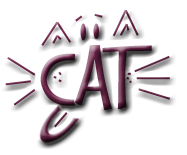 PS I will post my Fat Butt Friday Updates a little later tonight.