I know I usually save Friday for my fitness posts, but nothing much is going on in my life right now, because I am so sore from P90X that I have been teaching myself how to walk again... and to sit... and to lift my arms and do just about everything all over again!
Ben thinks it is hilarious... even though he won't tease me to my face, I know he is snickering behind my back. (I did get back at him this morning as he did HIS workout on the pull-up bar...) My boys keep asking me what is wrong, and they just don't seem to "get it" that I am sore from some intense workouts.
Last night I decided to do the "Stretch X" video, which is a whole hour of just stretching. I loved it! It really released a lot of tension and built up lactic acid so that I slept well last night, woke up with more energy, and was able to do my workout today. Now I am feeling great! Still a little sore, but making it work.
There is no way I am giving up! And I am not going to let Ben poop out on me either because I am not doing this by myself.
Also, I wanted to try something a little different in this post and comment on a few comments my readers left on my post last week:
Alicia wrote:
"That Plyo is a killer. The great thing about P90X is you don't have to be in amazing shape to do it. You do your best and constantly improve every week.

"
Alicia -- Seriously, the Plyometrics ARE killers! That was the workout that made me stiffer than a rusty Tin Man! I am finding that I can adjust every workout to my current physical condition and still make it work!
Phannie says:
"I LOVE love LoVe p90x. It's my favorite work out program. I know some people think that Tony is weird, crazy and/or over eccentric. But I LoVE him. You can totally do this. The first time I did it, I thought I was going to die, but I survived. And decided to take a break, then do it again. Love it.

"I can't wait until I'm not prego (even though some people are tougher than me and do it prego) and I can start again. Alicia is right. Plyo is a killer. So is CORE. But they are fantastic.

"Can't wait to hear more about your p90x adventure. Have fun."
Phannie-- Tony is such a nerd -- and that's why I adore him! Some of the stuff he says gets some serious eye rolls from me... but he cracks me up! I'm a nerd too and these days, it's cool to be a little "nuts." The worst is when I am trying to balance or struggling to get that last push up in, he'll say something random and funny and I start to laugh and it's all I can do to breath and not fall over! Good times!
Right now, I am doing the "Lean" program [Note: P90X has three programs: Classic (the one Ben is doing), doubles (for people who are athletic and can handle more), and Lean (for peeps like me who have a lot of weight to lose)]. I know that 90 days can only take me so far, so when I am done, I may take a little break (like a week) and then do the Classic one to get the rest off and look the way I have always wanted.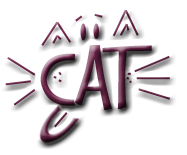 PS Oh, yeah, Ben has his website all up and going... you should stop by and give him some words of encouragement! Click Here!