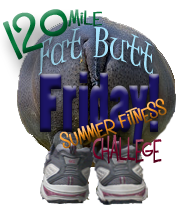 These last few days, I have been super distracted, to say the least. Thursday morning I woke up to Ben announcing that our
P90X
had come in the mail. So together, we opened the box and went through the material together. We have decided to be totally committed and do it the right way with the nutrition plan and all.
I read through the
nutrition book
a few times. Then I looked on line for more information on the parts I didn't quite understand. Then when I had it all figured out, I made a magnet/ dry erase board to organize all the meal plans and move them around accordingly. Ben told me that he wanted nothing to do with the food planning, it was too confusing for him (and I hear most men who don't have a wife or girlfriend to regulate the meals have a hard time). He told me that he will eat whatever I put in front of him... Mwahahaha the power! I told him that he couldn't eat ANYTHING I did NOT put in front of him... it has been a bit difficult keeping him away from the boys' birthday party candy. But all and all, I think we are both doing pretty well for being on day two.
In several of the blogs and websites that I have read, they tell you not to tell anyone you are doing it because statistically, people who tell their friends are less likely to finish it. But I will tell you, having to be accountable to someone is a major motivation for me to complete my goal. I have too much pride to give up, and I would be too embarrassed to admit defeat or laziness. So once and a while, I will report how I am doing, and if there are major improvements, I MAY post my before and after pics... but right now, those before pics are pretty scary! And they are NOT going live unless I have something WAY better to compare it to, if you know what I mean.
This whole thing has been a bit of an adventure for us. We were a little worried that it may be too hard for people like us. Ben is in pretty good shape because of the military, but I am dragging my feet after having numbero 3. But we took the
"Fitness Test"
to see if we would be able to it.
I don't know if you know much about the P90X fitness test, but it can be a little tricky and really expose you to your weakness. Mine is pull-ups. The websites say that it's okay if you can't do a pull-up, because most starters can't. They even let you count 1/4, 1/2, 3/4ths of a pull-up. I thought for sure I could do a 1/4th of one right?
Wrong.
I was trying really hard until I was red in the face! And my arms couldn't pull my voluptuous figure up. Ben was standing there watching me.
"Well... you can start any time now, Cat." He told me.
"I. AM. TRYING!" I grunted.
"That's pathetic, try harder!" He said "encouragingly."
"Shut up!" End of conversation.
"I think I did an 1/8th," I said, knowing I was stretching the truth a bit, as I wrote it down. Ben rolled his eyes but knew better than to comment when I was in "a mood."
We didn't have any weights heavy enough for Ben to do the curl test. So we made some... 35 pounders! Aren't they awesome... and totally redneck style:
All in all we both did pretty good on the fitness test, at least well enough to know that we can do P90X. And here we are on day two. So, do you want to know why this post is so late? Well, it REALLY hurts to sit in this chair... and I am having a hard time walking around. To tell you the truth, I don't think I have ever been this sore after working out... must mean it's working!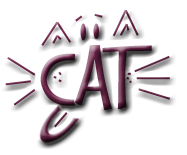 PS Congrats to all of those OVER-ACHIEVERS that have already reached the 120!! Woo Hoo!