Funny people, boys. And funnier still my own!
Ben has his 3 week training this month, so cutting his hair is one of those things on the never-ending list of to-do's before AT (Advanced Training).
But this time, the boys needed theirs cut too. So Ben whips out the clippers and gives them the "Daddy Haircut" -- our favorite summer do. THEN I hear him the bathroom talking to the boys:
"Okay, guys, I cut your hair, now do you want to cut mine?" The kids were THRILLED! My heart sank for a second, then floated back up when I realized that there wasn't much harm a kid can do with clippers to Ben's already short hair. He was planning on shaving it down for the training, so might as well!
Here we go...
They each took turns shaving the sides. Ben was patient even when I could tell it hurt!
Haircut by kids: Free
And the finished product: Priceless!
What a great dad! He soooo earned his father's day gift... whatever it is going to be.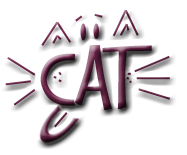 PS: Don't forget to check out my book review and giveaway! Click here!