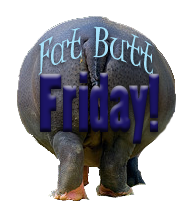 This last month, I have been eagerly anticipating this challenge. You know, making plans and goals and trying to figure out how I was going to get out while hauling 3 boys around. But then June 1st hit and so did bad weather! I couldn't believe it! Every time I got a moment to get out, it would rain!
I was able to get in a few miles, but then I had a bigger problem: How did I exercise with 3 boys by myself? Ben took off on the 1st for some training for 3 weeks. So he couldn't help me. Usually the boys stay home with him while I go running... Well, we can't afford a triple running stroller, and even if we could the baby is still to small for one. I could put the boys in the running stroller and put the baby in a snuggly -- but then I couldn't run... nothing like "shaking baby" by running with him in a snuggly!
I did put the baby in a regular stroller and let the boys ride their bikes... but that was a disaster. Sam was too fast and Nephi was too slow. I was stuck in the middle yelling for Sam to slow down and Nephi to hurry up! Too stressful.
So basically, I had to give in and do exercises at home. I do have a stationary bike. THEN the boys cut the chord. Yep. With a pair of scissors. Now I can't use it. Errrr....
So out came the wii. And there went my miles for the week. Ultimate bummer. But I just keep telling myself that exercise is exercise whether I can count it or not! Right?
On a better note, I made some goals. I hope you did too! We have the whole summer ahead of us, and what would a summer be if there weren't any goals to be made and worked toward?
Here are my summer goals:
1. By the end of the summer I am going to be Diet Soda free! I got hooked again this last pregnancy, and now I am having a hard time staying away because of the stress going on here... and just because I REALLY like the taste!
2. Lose at least 20 pounds. I think that is a good number for 3 months of working it. If I get off more it will be a bonus! I have 35 to lose to get back to my pre-pregnancy weight and I would be THRILLED if I could do it... but I don't know it seems like a lot. But, then again, my body may surprise me!
3. I would also like to do 150 miles instead of the 120. I am off to slow start, but I still think I can do it once Ben gets home.
Okay, now what are your summer goals!?
The First Report: If I missed you, let me know, for some reason a lot of my mail is going into my spam folder.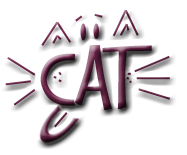 PS: Still working out some details, so sponsors will be posted NEXT week. Thanks!