Despite what you may think when reading the title, this post is actually about something very serious that every parent needs to hear. I hate that I am sitting here typing this, I hate it that I can talk about something like this. The thing is, no matter how well you watch you kids, things out of your control will happen. It happened to us today, and they say there isn't anything I can do about it, but I refuse to sit around feeling helpless, so I am going to tell you what happened to us today so that you can know some of the dangers out there that sometimes we just don't see coming. I take no pride in sharing this story, only shame, regret and feeling a bit like a failure from preventing it from happening in the first place.
Warning: I use a word in this post that isn't family friendly. But I have to use it to explain to the full extent of what happened today.
Today, since the boys have been so well behaved lately, I wanted to take them out to lunch for a treat. Their favorite place to go is the new Chick-fil-a here in town. They love the play area and I love it too (despite the germs) because it has big windows all around it and I can watch them play and eat my lunch in peace because I can't hear them being all loud. If there is a fight or what-not I can see it or they come out and tattle. I especially keep an eye out for bullies, since Sam seems to be a bully-magnet.
They ate their lunch super fast so they could go play. They looked so cute in their little hats. I snapped this picture for Ben.
Then, while the boys were playing, lunch hour came and it started getting busy. A bunch of kids came and went in the play area too. One of the kids was a little to big for the play area, like 11 or 12 years old, but he was in there with his little brother and sister (about Sam's age) and I thought maybe he was just supervising his siblings so his parents could eat in peace.
All the kids had left but my boys and this older boy and siblings. They all seemed to be playing nice. Then about 10-15 min later their mom called them out to leave. I watched them go, then Sam came out without his pants. I didn't think much of it, I was only irritated because he is going through that "no-pants" phase, but he had NEVER taken them off in public like this before. I told him to go get his pants back on. He tried to tell me something but I ignored him and told him he was in big trouble if he didn't go get his pants on now. He went back into the play area and looked around. Then I had to climb up there and look too. No pants.
What the heck? Where could they have gone?
So I asked him.
"The big kid took them!" He told me tears coming to his eyes. Alright, I gave him a break. So I took him up to the manager and told them that some kid took off with Sam's pants and if they turned up if they would call me.
Sam started crying for his lost pants as I took him to the car. At first I laughed about it. Only Sam would lose his pants and get them stolen. But then I suddenly got this feeling that something was very, VERY wrong. So I asked him:
"Sam, why did the big kid steal your pants?"
"Because he was hurting my penis and I hit him!" He told me. Suddenly this feeling of complete sickness and dread filled my complete body and I thought I was going to lose my lunch right there in parking lot.
"He touched your penis?" I asked very calmly, I didn't want to freak out in front of him.
"Yes, and the little girl pulled my penis! It hurt! I kicked and hit and made them go away, but they took my pants!"
My stomach turned again.
Luckily I had a friend with me so she stayed in the car with the baby and Nephi and I took Sam back inside. I talked to the manager and filed an incident report... which will probably be filed away and forgotten. I really didn't know what I could do! It isn't like they have cameras in there. I am sure it happened up in one of those tubes where you can't see what's going on. But you wouldn't think that children would do that to each other! And I was right there watching!!
I called my dad, an ex-cop, to know if I should go to the police. He told me there isn't any thing that they could do. No witnesses. It would be Sam's word against the other kids, and what parent would believe their "perfect" children would molest other kids in a public place? He told me that Sam's reaction depends on how big of deal I make out it. I told my dad that it was a big deal! He then said that the best thing I could do for Sam is just to talk to him about not letting people steal his pants and touch his privates. That he is still young and innocent enough not to let it get to him if I play it cool. He told me to make sure I play it up how strong and good he was to fight those people who stole his pants.
I realized that he was right. I could throw a stink about it, maybe they could find the kids from Chick-Fil-A cameras, but there is no proof and Sam can't talk well enough for people to really understand him. But what I can do is warn other parents about the dangers of letting your kids play in places you can't see them at all times. It hurts my heart to say it, but there it is. You can't watch your child ALL the time. I thought I was. I was RIGHT there! But I can't see them in those tubes at all times. We often think of teenagers or older people when we think of perverts and molesters. But sadly, I found out today that children can be perverts and sickos too!
Parents, just be careful and know what is going on out there. We live in a pretty safe community and I am just sick about the whole thing. It angers me that I feel so helpless! If I can stop it from happening to your kiddos just by spreading the news, then I am glad I wrote this post no matter how hard it was to do it. I feel like a bad mom for not knowing what was going on, but at the same time I don't know what I could have done differently! It's so frustrating! I know I can't be there all the time, but I am glad that Sam's guardian angel was and helped him fend them off when I couldn't be there.
I sat the boys down after I talked to my dad and we had a little talk about people "stealing pants." I told them that if anyone tries to take their pants off or touch them in their privates, that it is okay to hit and kick them and then run and tell mommy. Sam was pretty happy about this. Never have I told him it was okay to hit and kick other people, but in his mind I suppose stealing pants is a good a reason if any to open a can of whoop.
So I wanted to make sure he understood me so I asked him:
"Sam, what do you do if someone tries to take your pants again?"
"I will hit and kick them and tell mommy!"
"That's right!" I told him and gave him a big hug. But he wasn't done...
"Then I will get my big gun with big bullets and I will shoot them! Then I will throw markers at them!!"
I think he got the point... He was more upset about his pants stolen then the other stuff. I mean, seriously, stealing pants is unforgivable!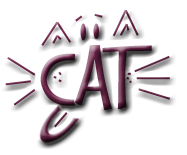 PS- Just for the record, I don't blame Chick-Fil-A for any of this. Sam is my responsibly and hopefully this will teach me to watch better and have them in play places with less hiding places.
Update: Thanks to everyone's comments and emails, I did call the police department and filed a report. You all had some excellent points, and I do, in fact, worry about the safety of the other children involved.