Just wanted to drop y'all a quick note to let you know that today is the day to start cranking out those miles! So tie on your tennies, and go for a walk or run or whatever gets your hear beating!
Quick note: Usually the challengers will report to me Thursday nights, but since this is Wednesday, don't report until NEXT Thursday! I am away from my computer for a few days, so this will work out the best for me.
I am still taking challengers for another week, so contact me if you are interested so I can put you on my list. For more information on the challenge, click on the link to the right.
Also, before I forget, some of you may be wondering about the calendar like last year. I will have them up next week to download and print.
Good Luck!!!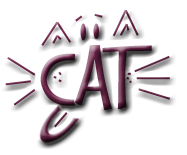 PS- PLEASE check out my book review from this weekend. I am giving away a fabulous book!!! Click here or scroll down!