Last night, Nephi slept in his tennis shoes with no socks on.
You know where I am going with this right?
When he took those shoes off this morning, I feared the smoke detectors would go off! It was worse than bad... the whole apartment stunk up before I could get those feet cleaned. And even after soap and water, then a baby wipe, followed by lotion... they still smelled really bad!
The boys of course think it is hilarious! Someone once told me that redhead have the worst body odor. Of course, I didn't believe that for one second!! Now... I am wondering if there really is some truth to that.
I am gagging as I have to hold him down to cut those toenails! Good grief! I think the Discovery Channel may want to do a show on the life forms that may be found under those things!
Oh the sweet joys of motherhood! (can you "smell" the sarcasm?)
I am trying to breath here...
The baby is crying...
And the windows are opened....
So much for fresh spring air!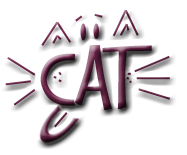 PS: And as for the offending shoes, I am fairly certain they can't be saved...