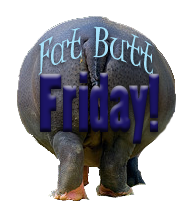 That's right! Fat Butt Friday is back with a vengeance! I am going to get this baby weight off plus the last 30 pounds I wanted off as well BEFORE I got pregnant. The baby set me back a bit, but I am NOT giving up! Wanna join me? Just find my button on the side, snag it, and use it on Fridays! Come back here and leave us a link to to site with your weight loss update. Can't wait to hear from you!
Anyway...
Last night was my official day back at the gym since my OB/GYN gave me the big okay to start working out again. I wanted to go back last week, but since this is finals week, Ben wasn't home so I couldn't get away.
It was great.
But you know you have been gone to long when you go back and there is a whole new wing completed and in use. It was weird! As I was heading back to the locker room there is this hallway by the drinking fountain that I could have SWORN wasn't there a few months ago... and I was right. They added a circuit training room while I was gone. How cool is that? I'll have to give it a go next time!
The treadmill kicked my post-preggie butt big time. It had been a while since I had all this flab, and it will take me a while, I guess, to get it back off. Oh the sacrifices we make to bring children into this world... do you think we ever get the appreciation we deserve? (I guess I will see on Sunday and if Ben picked up on my Mother's Day wants BIG HINTS... including last night when I hinted like this: "For Mother's Day I really want an MP3 player. Hint. Hint!")
After feeling a little down after the treadmill and elliptical, I drug myself over to the weights. I was pleasantly surprised that I actually kicked butt on all the leg workouts and torso-twist! I guess carrying around a big belly for a few months really pays off muscle-wise. I couldn't believe how strong my legs had gotten! Cool.
I have about 35 pounds I have to lose to get back to my pre-pregnant weight and I would love to have them off by the end of the summer. They say it takes 9 months to a year to get them all off, but I think that if I work really hard, eat super right, and stick to it, I may get it off! Well, we will just have to see huh?
By the way, for those interested I am going to do the mile challenge again this year for the summer. So stay tuned for more information later this week. I am also going to look for sponsors again as well.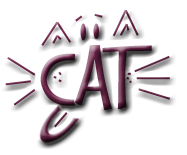 Oh and please vote for me! Even you already have, you can vote once everyday! Here is the link: http://www.circleofmoms.com/blogger/5-nuts-nutshell#_
Thanks!!!