I almost titled this post: "Got Milk?" but I didn't want to sound too vulgar and scare off all my childless readers by grossing them out. So I thought I would warn them in the title, and if they aren't interested, they can just move on to the next blog post in their reader.
As for the rest of us, I am hoping to get some great tips from all you experienced nursing mom's out there to share with all my other readers in the comments section. Because as many of us know from experience, that sometimes the "pros" have no idea what it's like to breastfeed and the only thing they succeed in is ticking you off. I mean it is bad enough having them lurking around your exposed chest in the hospital, but even worse when they start pointing out everything you are doing wrong. There's nothing like being naked, mocked and postpartum hormonal all at once.
"I know what I am doing! This is my third baby!" I heard myself telling nurses, doctors, lactitionists etc....I am polite the first few times I have to explain it, but I get irritated when I find myself repeating it over and over to the same people who already know. Erk. Just don't mess with me and my "stuff" -- I just had a baby!
However, I did pick up some great new tips this time around. I have to admit, nursing my last two boys was no picnic in the park. My first one, Sam, had his "issues" even then. First off, he doesn't like hugging people face to face, and he HATED it when I held him to me to nurse. He would arch his back and scream bloody murder every time I tried to nurse him. Secondly, he was born sick and then had jaundice so the doctors in the NICU had to feed him through a feeding tube... formula. So my "supply" was a little doomed from the beginning. And lastly, Sam didn't like milk warm. He wanted cold formula. Nasty. But there it was! At 3 months I gave up -- with kids you just have to pick your battles, and frankly, I was tired of fighting him.
With my second, Nephi, my "supply" didn't come in fast enough for him and his jaundice levels were really high. The doctor told me that I had to supplement him to get the bilirubin out of his system asap. Again, I suffered and was unable to recover. The little guy always wanted more than I could give him. So I ended up supplementing him until he was 6 months old and then I just dried up.
I was determined to make #3 work this time! So I did a bunch of research on how to have a good supply and keep him from having to supplement. I got an email from a site that has an herbal supplement for breastfeeding moms and wanted me to try out their product and do a giveaway, Baby's Best Milk Drops... which I am SO going to do in the next few days, so check back! Anyway, I jumped at the chance to review their product. Did they work? Well, you will just have to wait for my review...
I also tried some herbal tea that is supposed to help the supply... but it was so nasty I could barely choke it down!
But I think the best tips have come from our pediatrician. He is an older guy who not only matches my sarcasm and quick wit with clever quips of his own, but the guy is full of useful wisdom! When he came to see me and the baby in the hospital, I told him I was a little sore from nursing already because the baby wants to eat ALL THE TIME! He told me not to let the baby push me around. Babies don't need to eat all day when they are born. Just 10-15 minutes at a time every couple or few hours. I told him that my milk wasn't coming in yet and wouldn't having him nurse more often help bring it in? He said that I needed to trust my body to produce exactly what the baby needs. Best advice I ever got on the subject! I can't tell you how much not stressing about it and just sticking to those simple rules has made this experience SO MUCH better!
And the good doctor's wisdom on the subject doesn't stop there! Today was Jacob's 2 week check up and he has lost a whole pound since his birth (now 6 lbs 9 oz), which didn't surprise me because all my boys did that, and the doctor was a bit concerned. So I have to bring him in next week to get weighed again. I asked him for some tips on how to fortify my supply. He told me to drink lots of water and then he said:
"Now, you aren't going to like this last bit of advice." Great, I thought, he wants me to eat sometime gross like that horrid tea. "The best way to fortify your milk supply is Wendy's."
"What?!" He totally lost me...
"I want you to go to Wendy's and eat a frosty a few times this week. The malt in it fortifies breast milk."
"Are you serious?" I asked.
"Yes."
"You mean I HAVE to go eat Frosties?! You are MEAN!" I told him sarcastically.
"Yes, I know. Doctor's orders though."
"Oh the suffering we mom's go through for the benefit of our children..." We laughed.
So there you go. Need milk? Try more water and herbal stuff (I suggest the drops, not the tea... but that's me). Need fortified milk? Buck up and force yourself to eat a Frosty... I know it's hard, but you can do it!
Just remember to eat good foods, don't go on strict diets (will impair your supply), and know that if it doesn't work out it's not always your fault, contrary to some people's beliefs. And above all, trust your body to know what to do!
As for me, I have a Frosty to eat.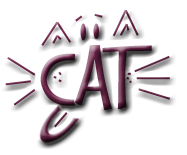 Moms out there, what are your best tips for helping your supply and fortifying your milk for a healthy baby?