I can't help but wonder how low this baby can possibly go, literally, until it falls out on the floor! I feel like I am swinging him between my knees! Okay, so I may be exagerating a bit, but I tell you, walking has never been so hard to do and I feel like I need some kind of super duct tape to hold my hip joints together -- even my support belts aren't cutting it.
So what do I do?
Sit around all day on my yoga ball.
What else can I do?
All the pregnancy stuff I read about "lightening" and dropping down babies say that for first time moms this can happen a couple weeks before the baby comes, but for second, third, or more times moms it is uncommon for it to happen before the onset of labor. So as usual, I don't fit the mold. Great. I never went through lightening with my first two until I went into labor... so my luck that things would go different this time.
Oh well. What can a girl do?
Well, I will tell you what I am doing. Trying to relax. I mean, really trying to relax! I read something last night that said a woman could keep herself from going into labor by just being stressed. Well, I am about as tight-wined as they come! Mostly because I have two little squirts who won't stop fighting and screaming in this nutshell of an apartment and a husband who is gone most of the time. I have also been stressing that I would go into labor when Ben was at one of his trainings... things that I might be able to handle on a normal day, but when super pregnant, hormonal, tired and waiting for a baby to come desperately.... well, it's just hard to keep my cool sometimes.
I need to take a chill pill. And that is what I am doing.
Today I have my appointment with the doc. So we'll see what's going on and what she wants to do. I really, really, REALLY don't want to be induced but... peeing is becoming a major Olympic sport, I can't keep my pants on... no joke, they keep rolling off! And last night I almost had to sleep in the bathtub because I couldn't get out!
Only a few weeks to go... I can do this!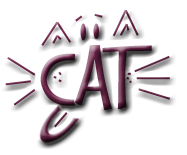 As the belly drops.... A time line:
Two weeks ago (above)
One week ago (baby started to drop above)
Baby got a lot lower...
This last picture was taken yesterday... when I first saw it, I thought, "Woo Hoo! I look skinnier!" Then I felt little elbows in my hip bones and realized it wasn't worth it... just get that baby out!