Last weekend marked the last day of the Cat's 500 Challenge! I ALMOST didn't make it, but I gave up soda again for the last few weeks and it helped me rake up some good points to put me over the top! And I have to tell you, as a pregnant woman with Diet Pepsi cravings, it was one of the HARDEST things ever! So they were points WELL earned!
I know that none of you want to hear me go on about how much fun this challenge was to me... it was fun, I learned a lot -- but it was challenging! Especially, being pregnant, I wasn't as motivated as I was for the last one. My favorite part, though, was all the new friends I met along the way! Hearing from all of you every week has been a blast for me and made my days so much more fulfilling. So I want to say a big thank you to all of my challengers this year, I love you guys and I can't wait until next summer to hear from you again for the next mile challenge.
I also want to say "THANK YOU!!" to our WONDERFUL sponsors for this challenge! You guys really made this a lot of fun!!! Couldn't have done it without you!
Okay, enough of me, and onto the prizes!! Woo Hoo! We have some great ones once again.
The winners are (Thanks to random.org):
Jordan & Abby
each won $10 gift certificates to
Amanda's Baby Signs
!
Bridget
won
Photina's
Pampered Chef Collection, which includes:
~ It's Healthy for You cookbook
~ Spin on Salads Recipe collection
~ Bamboo Salad Claws
~ Parmesan-Garlic Oil Dipping Seasoning
~ Sun Dried Tomato Oil Dipping Seasoning
Marisa
won a
$25 gift certificate from Tiffany at Pampered Chef!
Reed
won a
"Great Grilling! Seasoning and Recipe Collection" gift set donated by Tiffany
.
Muffin Top
won my fantastic homemade headband!
Dina
won my really awesome homemade crochet hat!
and...
Heidi
won the $75 gift certificate to CSN websites.
Congratulations everyone!!!
Winners:
Please contact me with your information so I can get you your prizes ASAP!
(Note: If you are interested in buying one of my hats or headbands, I will customize it for you -- OR you can check out my site, that I haven't set up yet... I am thinking of joining Etsy and trying out my stuff on there. Thanks to everyone for their support!)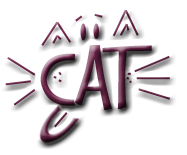 This challenge was sponsored by:
Amanda at
Baby Signs
Brandee Anderson from
Scentsy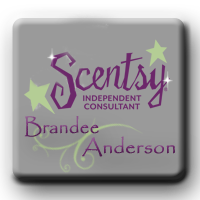 Photina at
One Guy in a House of Girls
Amy Munns from Avon
Angela at
Challenge Chart
and
Sparkles & Bugs Tutus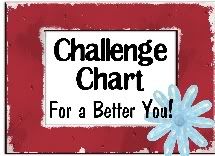 &
Please support our sponsors!!