Two weeks ago, I decided to teach myself how to crochet. I am one of those people who don't like not knowing how to do something, so I will go out and get a book and teach myself -- funds permitting. I thought crocheting would be fun. And it is! Introducing: "Cat's Hats"! I made this cute little headband/ ear-warmer and black hat similar to the purple one below. Then I made all my female relatives (mom/sister/ and in-laws) some of the headbands for Christmas.
Apparently we have all gotten so many compliments and "Where did you get that"s, I thought maybe I would make a few and test the waters at selling some. It seems a little scary to me, because I am not a salesperson, and I have never done anything like this before... it's a bit out of my comfort zone. BUT with everything going on in the Nutshell, we could really use the money.
Now, I made the following two to give away on my blog next week for the completion of the 500 Challenge.
The color looks really dark in this picture, but it is actually a royal purple shade.
What made me want to start crocheting was these little numbers:
This headband/ ear-warmer can be warn with the flower on either side.
I saw a girl wearing a similar one in Walmart a few weeks back and I thought, "I bet I could make one of those!" Also, I have been looking around in stores and no one sells them... I have found a few online, but I didn't really like the design, colors, or even the price.
I don't know if it will work out, me selling these, but it's worth a try. I can personalize them too... in fact, I made my sister-in-law one with a butterfly instead of the flower and looked great! I also made up a pattern for little girls -- I made a couple for my nieces when they wouldn't leave my sister's alone.
And the funny thing is, Ben wanted to learn too. He made a bunch of "Manly" headbands with camo colored yarn and now all the dad's in the family are sporting Ben's crochet "Manly Camo Bands". They look pretty cool...
Anyway, I would sure love your input on my hats!
I hope EVERYONE has a great last night of 2010!! Don't party too hard and stay safe!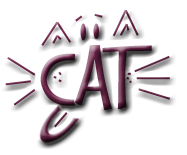 PS -- What do you think of my Styrofoam head? Ben found one for me at a beauty supply store, so I could keep my headbands clean and have a great model for pictures :)