I don't know about you, but 2010 was one of the greatest years for us, and also the hardest. We were blessed, and we were tried. We laughed and rejoiced, and we cried. And frankly, I am really glad to be coming to the end of it. Just another year to wrap up and stack up under the memory tree.
I would like to think I am a different person than I was at the beginning of it, wouldn't we all? And I think I am. I feel stronger, and more patient. I feel like a better mom and a better wife. I am far from perfect, but I think I am learning one day at a time. I wouldn't take back any lessons I learned or growth received -- no matter how painful it was. And I think, I have a lot to take from all that experience.
I am excited for 2011! I can't wait to find out what the new year has in store for this little family. I feel like change is in the air for us -- and that doesn't include the new addition coming in March... But whatever the year has in store for us, I know that at the end of it, I will, hopefully, be a better person than I am today... (and luckily a lot skinnier too!). We'll see!
Thanks to all my friends and family out there that made this year such a great one! We had a wonderful holiday season...
and got lots of rest and relaxation!
We played in the snow...
We even got to open a present or two (or maybe a few more...)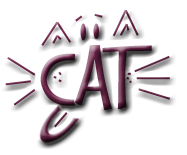 Coupon Codes!!!!
Shannon over at My Baby Clothes Boutique, sent over this deal this morning:
In celebration of the new year we have two opportunities to win and save:
1. We have a blog contest running -the winner will receive a $50 gift certificate to Amazon, chosen at random from the comments left on our

blog

.
write your most fond Holiday memories or experience to post on your blog
make sure to leave a comment with a link to your post on our blog
Tweet the link to your article for an additional entry
You are probably already planning to write about your holiday, why not get paid for it?
2. Another sale is going on - Last chance sale

10% off everything in the catalog
starts today - ends Jan. 2 at 12:00p est
code - NEWYEAR2011

Enjoy!!!