It's been really rainy and cold lately, so I dusted off my Wii Workouts I did last winter and put my favorite in: Gold's Gym Cardio. I thought, well, last winter I was great on this, I should still be pretty good.
Wrong!
Not only had I not done this workout since April, but now I am 5 months pregnant and more than a few pounds heavier... yeah, when the Advanced level used to be boring, here I am struggling to do the intermediate levels!! I was covered in sweat and felt great afterwards, and I even had sound sleep that night. BUT come morning, I literally couldn't move! Trick-or-Treating was a real joy... let me tell you. I should have dressed like a robot, because that's how I was walking!
I thought after a few days I would feel better. But my arms are refusing to cooperate! It's a miracle I can even type this post!! Well, maybe that is a slight exaggeration. But you should have seen my wild hair for church yesterday! It's a good thing it was Halloween, because I looked so frazzled, that I am pretty sure the older folks thought I was being festive.
Hopefully, I will be better functioning later today or tomorrow. As much as I love working out, the soreness can really bite sometimes!!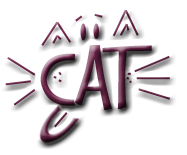 PS -- If you haven't voted on the Halloween Costumes yet, please do!!!
The post is here
, and the voting is on the right!! Hurry, the poll closes tomorrow night at 11:59 PM. Thanks!!