Celebrate! Dance of joy!
After trying EVERYTHING, and I do mean EVERYTHING. The last thing that worked was actually an idea I came up with... I like to call it heavenly inspiration, because I just don't think I could have done it on my own.
If you are a long time reader, friend, or family member, you all know the struggle we have faced potty training our speech/ language impaired, OCD kid, Sam. He turned 5 last week and had only went poop on the potty one time in his five years, and it was a fluke.
Just last week,
I was crying and whining about it to all of you
. Well, I finally figured it out and I want to share with you what I did to get him to understand what was expected of him. Hopefully, this post will be here for a long time and other parents out there that are potty training a Sam, can find this helpful in their struggles.
How to Potty Train a Poop Resistant Boy:
1. Remember, boys are hard to potty train anyway. They will do it when they are mature enough to understand what is going on. Don't push them until THEY are ready or you are only in for A LOT of grief!
2. I got Sam pumped up about going pee pee on the potty by accident, I admit. He kept wanting to wear his "big boy" underwear with the picture on the front. So I told him about the "Peeky Hole" and what it was for. After laughing himself silly about the whole thing. He found that peeing standing up through the "peeky hole" was a great game! Who would have thought? And having an OCD kid can have it's perks... Sam always pees in the middle of the toilet and never leaves a mess.
3. You have to find the right motivation in the poop department. I tried trains, candy, chocolate, and all sorts of other reward options to get him to TRY to poop on the potty. He could care less. I printed off potty charts, and tried stickers, and all other means to get him to understand. But he kept pooping in his "big boys" driving me to near insanity!
So after I calmed down, I thought really hard about what kind of kid Sammy is. Sammy, like most boys are VERY, VERY visual. He learns through pictures and explanations WITH pictures. This gave me an idea. A GREAT idea. But I would have to get down and do something I thought was a little gross, and not very fun. I designed and made a personalized Poop Chart for Sam.
First, I took a picture of the toilet:
He was confused at first, and got excited when he pooped his pants because he wanted to put a poop sticker on the chart. I told him no. And once again explained that it had to be in the potty not in his big boys. I watched his face and it was like a light bulb went on over his head... at least I hoped.
Then next day, he came running into my room and announced, "Mommy! Hurry! The poop is coming!!!" I jumped up and ran him into the bathroom, pulled down the pants, and plopped him on the seat. And guess what? HE WENT!!!!! Woo HOO!!!!
I did the potty dance for him, but all he wanted was to put a poop sticker on his chart... FINE with me!!! He was so excited about those poop stickers and his chart that for the last 4 or 5 days he hasn't has ONE accident!! I couldn't be more thrilled!
4. Trips. Now, I was a little worried about taking him out of town for the weekend just as we finally got this down. It was still new to him and I didn't want to back track. But I had this great idea about taking the chart and stickers with me! And he LOVED it! My sister and her kids thought it was funny when I posted Sam's potty chart on their bathroom door. I apologized for the intrusion, but this poop thing was so important to Sam AND to me. They were fine with it... and it worked! It really kept Sam motivated to keep going. Now that he knew what he needed to do, it just all worked out.
5. You will get discouraged. But don't give up! Sam is 5 years old now and just starting. But it's all right. He was so ready, I just needed to find a way to communicate it to him. I know I am not alone, that there are lots of parents out there that struggle with this... there is a light at the end of the tunnel! I promise.
Now, if I can only get him as pumped up to wash his hands... baby steps...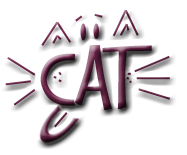 If you are having this same problem and would like a poop chart like the one I have above, but personalized, feel free to email me and I will send you one along with the poop stickers.