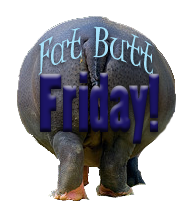 Just remember two things:
1. Count the calories in and adjust your other meals accordingly.
and
2. Limit your portions!! You don't need to eat a whole chocolate cake, once piece will do just fine. If the rest of the cake calls your name from the kitchen, either throw it out or give it away... it's hard, but very satisfying!
With the holidays just around the corner, I don't want any of you to feel deprived. Deprived people get frustrated, depressed, and will cave in and do some serious pigging out. Trust me, been there, done that! So let yourself have a piece of pie, but maybe use low-fat dressing on your salad for dinner. Adjust your meals so you can allow yourself a treat here and there. Otherwise, these holidays are really going to be hard!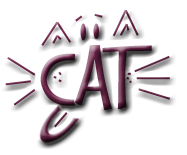 Now... Introducing our 1st Challenger of the Week!
My name is Kiersten. I am a mother of three, married for 8 1/2 years to my love! My husband is a grad student right now, so we live a pretty busy life. Some of my interests include photography, outdoors, swimming, camping, dancing and spending time with my family! I got my BFA in Dance before any of my kids were born so I have always appreciated and loved being in shape. I don't get many chances to dance a whole lot any more, but I teach a little pre-ballet class for 3-4 year olds- it is a delight to share dance with little ones! After having my third baby I realized that my body bounces back more slowly with each pregnancy, so I set a goal to get in shape and do a triathlon by the time my baby was a year old. I reached that goal this last July on my babies first birthday! It was such a great experience, and I am now excited to not only do it again, but also do a 1/2 marathon in another year!
I am thrilled to have gotten as far as I have. When I was dancing a lot, I spent hours dancing, but I have never been much of a runner. At the start of the year I could not even run a mile straight so building up to running 5 miles daily over the summer was such an accomplishment, and I am so excited to keep pushing myself and see how far I can go! My goals for working out are to build up slowly for the 1/2 marathon and increase my weight lifting/conditioning as well as stretch more each day (I've realized the importance of stretching and caring for my body a bit more as I have gotten a little older:) my body just doesn't handle rigorous work outs the way it used to!!) I suffered a couple of injuries at the end of the summer that I have had to work to recover from, and I got myself some Vibram Five Finger shoes that take some slow building up in order to not injure one's self (I learned by experience), so I am striving to get back up to 5 miles in my Vibrams by the end of December. As for my eating- I hate dieting and have had a history of bad experiences with dieting, so my goal there is to listen more to my body. Eat when I am hungry, and question the reason for eating when I am wanting to eat, but not hungry.
My big struggles include finding time to work out- or rather getting up early enough to work out!! My dear husband stays home with the kids while I go before the sun comes up now that the semester has started again. I have done a great job of it, but the early mornings and lack of sleep are a bit tough to deal with sometimes! That leads to my other struggle- going to bed early! It is always been a challenge for me, so that is something I want to work on. When it comes to eating, I struggle with stopping when I am satisfied. I LOVE food- and restricting food has always backfired on me. So I am working on intuitive eating and my biggest downfall- night time snacking.
So that is a bit about me and what I am hoping to accomplish during this challenge! I am excited to be working toward a goal, and am enjoying the opportunity to push myself and see just what I am capable of, as well as feel the motivation from so many others working on this challenge as well!


*****


Here are the points from those who have reported. If you missed this week, just get to me next week and I will update this.
If you notice that you have extra points, I added a point to those who reported on time, unless they told me they already included it.
If you had, and just didn't tell me and I gave you an extra point on accident, just let me know I will fix it!
This challenge was sponsored by:
Amanda at
Baby Signs
Brandee Anderson from
Scentsy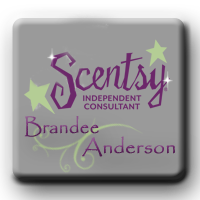 Photina at
One Guy in a House of Girls
Amy Munns from Avon
&
Please support our sponsors!!