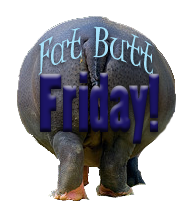 Since it is starting to cool down out there for most of us these days, I just wanted to post some ideas and pointers of how to get our workouts in despite the cold weather! (Your ideas and advice are welcome too!)
Tip #1: Change your outdoor routine into an indoor one.
I have my jogging stroller and a gym pass (which I only get to use 2-3 times a week if lucky), and I spend most of my workout sessions outside in the spring, summer, and warmer part of fall. I don't like to waste my time in the house because warm weather doesn't last too long where we are. In the cold weather, I ride my stationary bike, break out the Wii workouts, and even some old videos. There is plenty we can find to do in the house, and lots of websites out there that will give you some workouts you can do right on your floor to strengthen core and other muscles.
Tip #2: Brave the cold.
You can still run in the cold. I know that for some of us, that is the last option we want, but for some it feels great. Just know to be careful and follow some safety rules to keep warm:
Here is a great site!
Tip #3: Include the Kiddos.
We ALL get the wiggles in the winter! You'd be surprised how much kids really like to do the work outs with you! Today I did a Wii Boxing thing and Sam did most of it with me by my side. There are lots of fun workouts for kids these days too.
Tip #4: Keep watching those calories and drink plenty of water!
We tend to let ourselves go during the holidays. I mean, seriously, is one or two brownies REALLY going to matter? Ummm... yeah! Because you tell yourself that about everything and the calories add up. Then before you know it the New Year's rolled in and you step on the scale... WHAT THE ?! How did those 10 pounds get there!!? Oh, you know. You know. So keep yourself in shape. Watch your portions. And drink water!
Tip #5: Get your 7-9 hours of sleep!
I know it's hard with kids and babies, but not only does it keep stress, depression, and mood swings under control, it also helps to keep those pounds off.
Tip #6:
Keep night eating and snacking under control.
It WILL haunt you! Pick an hour like 7 or 8 and stop eating. Period. You will sleep better and wake up feeling less bloated.
Tip #7: Its OKAY to throw out treats!
That includes those homemade fudge bars and caramel popcorn. Just don't tell that sweet little neighbor... what they don't know... right? But better in trash than on your thighs! (I will have to really work on practicing what I preach here, because I HATE wasting food... but you got to do what you go to do, right?)
Tip #8: Make some goals.
Start small, like on a weekly basis and work on it! Whether it's fitness or eating give yourself something to work for, it will make feel great to accomplish something. (Then you won't feel too bad when you buy those cute boots you saw in the window and just could NOT resist! You earned it right?!)
Tip #9: Keep eating those fresh fruits and veggies.
There are some great stuff in season even in the winter! I bought some grapes today to die for! Instead of making summer salads, try out some new veggie stews. I LOVE a good soup on the stove.
Tip #10: Be aware!
Be aware of yourself, your body, your mind. Know what you need and listen to your body when it says "I NEED EXERCISE!" or "FEED ME SOMETHING HEALTHY!" or even when you are tired or just doing too much. I was SOOOO stressed out this week and every little thing was getting to me, I felt like I was going to explode! I thought, I really need to do some kind of work out and get this out of my system. I did a 30 min aerobic exercise and after I felt GREAT! I was happy and felt so calm for the rest of the day.
Everyone have a great week!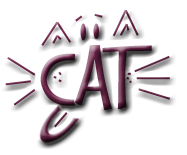 By the way, we are 1/2 there to our goal!! Woo Hoo! The challengers SHOULD be around 250 this weekend. So I put everyone's name in the drawing that is around 250 (plus or minus a few points) and here are the winners and prizes!
The winner of a $10 Gift Certificate from Amanda at Baby Signs is:
The winner of the $75 gift certificate to the CSN sites is:
Congrats to all our winners!! (Winners, please send me your contact info so I can pass it along to our sponsors for your prizes). And now here are our updates!
(Note to challengers: You should have 250 points by the end of this month... 1/2 the way to the 500!!)
This challenge was sponsored by:
Amanda at
Baby Signs
Brandee Anderson from
Scentsy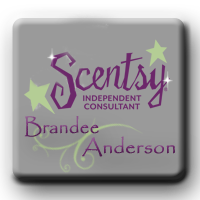 Photina at
One Guy in a House of Girls
Amy Munns from Avon
Angela at
Challenge Chart
and
Sparkles & Bugs Tutus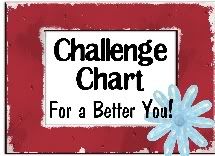 &
Please support our sponsors!!