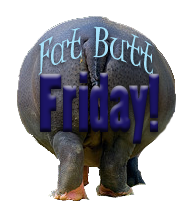 I just want to start off and apologize for this overly due post!
Friday morning, before going out of town, I updated my spreadsheet with everyone's totals planning to take it with me to my sister's house so I could post it all there. But my pregnant, blond brain kicked in and I totally forgot to copy it onto my thumb-drive. So no totals to post.
But here they are anyway, just in case you are curious! But first, here is our C
hallenger of the Month
...
Hi my name is Heidi and I life in Southern Utah with my husband of 3 years and my 1 year old daughter. I moved to Southern Utah with th encouragement of a very dear friend of mine 5 years ago. I met my husband down here and we will never leave. We love it here.
I started to get more active about 3 1/2 years ago. I mostly had lived a sedendarty lifestyle but I finally got off my butt and out of the house. It helped that I was getting more involved in the social circle of my apartment complex. I also started to eat better and not over eat. I started to lose weight and felt so much better about myself. I got to the point where I felt good about my weight and maintained my weight until I was in my last trimester of pregnancy. I am still working on getting off the last 13 lbs of pregnancy weight but my struggles with that are I LOVE bread and have a hard time munching. I just love food.Plus I got so used to being able to eat more food because I was burning so much off, so I am now tring to get over that. I work out enough to maintain my weight but losing it is hard. It is hard for me to push myself past the point where it seems easy. I make changes very slowly and over a long periods of time. So making a big change and getting weight off quickly is a big deal for me.
Cat doing her challenges has really helped me, especially in June when I was started to get back into a workout schedule. I was motivated to get going and get out of the house. I started going back to the gym and working out. I have been using the challenges to help me maximize my workouts and actually get workouts in so that I am healthier. I may not be losing weight very fast but I am maintaining my weight. As I keep going and work on my eating habits I know that it will come off. I just have to be patient and just keep going. I feel good about it and myself and that's what matters.
I hope to get more weight off and get back down to my pre-pregnancy weight before my next pregnancy. My goal before the end of the year is to maintain or lose weight. No holiday pounds wanted here. :o) I am trying to do better with my eating habits and I will slowly make those changes that will help me have better health. It's all about being patient with yourself and just moving forward. To quote the movie "Meet the Robinsons", "keep moving forward". Good luck to everyone else out there working on becoming healthier!!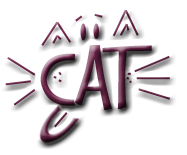 (Note to challengers: You should have 250 points by the end of this month... 1/2 the way to the 500!!)
This challenge was sponsored by:
Amanda at
Baby Signs
Brandee Anderson from
Scentsy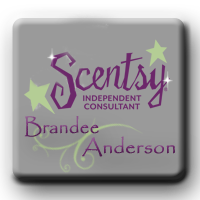 Photina at
One Guy in a House of Girls
&
Please support our sponsors!!