The best thing about this time of the year, is that there are SO many fun things going on around town and in the community.
Last week, the ROTC had a training and had a Blackhawk helicopter come land on campus. I heard about it a few days before and planned to take my boys to go see it. There is nothing more cool than getting to sit in a chopper and then watch it take off and then come back and land. It was the best day ever for the boys. And of course, they had to wear their new "Halloween" costumes for the event.
Halloween Masks...
What kind of Halloween crafts do you like to do with your kids?
Next, on the weekend recap agenda, is the fact that "The Pillow" came. You know which one I am talking about right?
This one here!
Problem is, between the hubby and the boys, it's hard to get some pillow time to myself!!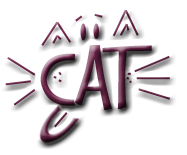 Last note:
Just wanted to say Happy Birthday to my Dad today. He's like 100 or something like that... just kidding dad... but only a little.
Here's a little card I sent him this morning in honor of his birthday and Halloween. I hope you get as good a laugh about it as I did!
Personalize funny videos and birthday
eCards
at JibJab!
(It's staring: My dad, my mom, Sam, Nephi, and Ben)