I didn't think anything of it, but when we got there, little Nephi stole the show. He didn't mean to, he's actually really shy, it's Sam who's the ham. But he looked so cute in his little camo that everyone wanted to see him and give him high fives.
As we were walking in, a large group of giggling girls were walking past. Now, I was standing with two full grown, good looking guys in uniform, but it was Nephi they were pointing at.
"He's SOOOOO cute!!!" One of them said.
"Sorry, guys," I said to the soldiers. "They're not talking about you guys." We all got a good laugh about that one.
Anyway, there was a reporter and a photographer there, and we thought that maybe there would be a piece in the paper today or even on the website. And guess what? There was! I clicked over to the website and there they were right on the front page! (Now I just need to get a hold of the paper for the scrapbook!)
Here's the link if you want to check it out:
http://news.hjnews.com/news/article_c5158708-cb66-11df-8e32-001cc4c03286.html
My only regret is that I wish Sam would have been there!!!
Here are a few others I took: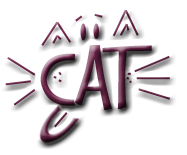 Update: I ran around town and got a few newspapers. It wasn't on the front page, but as soon as I turned it, there it was!