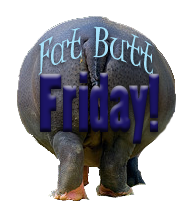 I don't know about you, but I am so excited about this challenge! I know it is a little more complicated than the 120 miles over the summer, but I felt it was time for a change, especially with the cooler weather just around the corner. I wanted to do something that would help us get healthy in more ways than just working out. And I wanted there to be more options.
Now, this isn't really that complicated. But I have received several emails from people with lots of questions and "what about this"'s and "what about that"'s and it's starting to stress me out a little... mostly because I feel that maybe I haven't been as clear as I should have. First off, I made a few typos in my point list, hopefully you can see them and figure it out. I will update it this week. Secondly, I should have clarified the 10 min of weightlifting
OR strength training.
The reason I put push-ups and sit-ups (NOT crunched) separate are mostly for our male challengers who are doing military training or core training. And those ARE NOT easy! To pass Basic Training in the military in 2 minutes you should be able to do at least 40 push-ups (Male) and in 2 mins at least 50 sit-ups (male). It's a little different for women. Anyway, just something to think about.
The points aren't meant to be complicate, just give you lots of options. You DO NOT have to do everything! Just pick and choose what fits your plan and lifestyle the best. A few people were worried over the sleep thing, mostly due to new babies. Don't worry about it! Just do something else. I left it open for you make your own goals.
The points are mostly up to you. If you aren't sure about something, and it isn't on my list, feel free to send me an email or just figure it out yourself. This is up to you. It you feel you really accomplished something, give yourself an extra point. This challenge is for YOU, not me. For example: My husband has been training for a big ROTC competition in a month, and his workouts are beyond my imagination! This morning he ran up and down hills for 8 miles with a 35 pound rucksack, it took him 1 hour and 10 min and he came in first (he's a fast runner, it's those long legs!). Well, he got a point a mile = 8, he went for a full hour = 2 extra points, AND he ran with 35 pounds on his back! I think that merits an extra point or two... not to mention he got first place. I gave him 12 points and big kiss. See what I mean? If you do something extra give extra points, and you don't have to report it or account for it to me. I trust ya! (disclaimer: I only give out kisses to one man... sorry if I got any hopes up.)
Also, people were unsure about the healthy lifestyle points. First off, this is a challenge. You can get the whole 28 points a week by only doing workout stuff if you want. The Healthy Lifestyle Points are mostly a big bonus if you are really diligent! You have to do the whole 7 days of each of the stuff to get the points. If you miss a day... opps! I did that yesterday!! I went over my calories, so I missed out on that 5 points for next week... oh, well, I will just keep going and try for those points the following week. I thought about taking it easy on you and change some stuff, but after lots of thought, I thought "nope" let's just keep it as it is.
I hope that clarifies a few things for those of you who were wondering.
Everyone seems to be doing FANTASTIC!!! Some even lost some weight just the first week! Here are a few things our challengers shared with me:
Summer:
I did my half marathon on Sunday and I finished which I am so very proud of! I wanted to finish it in four hours but I did even better I finished in 3 1/2 hours!! I got huge blisters on the bottom of my feet! I guess there are tricks to preventing that from happening but I had no idea! I am so very proud of myself and I really enjoyed doing it!! Excited to start this new challenge!
I was determined to exercise on Labor day, because I really wanted extra points for free. So I got up on Monday morning and did an exercise video. My husband watched me, and one of my sons did the video with me. After I was done my husband got out the wii and exercised too, which he hasn't done in quite awhile. It's cool to see how much my decisions impact my family.
Cheeto:
I definitely feel this challenge being more difficult already, but that's good, right? I am upping my exercise, but am working on the other pts. Coincidentally, I am borderline diabetic, so all this coincides very well w/this 500 challenge because the doc has put me on a 2 mo. test to see how I can control my sugar and exercise. So, I hope to do well. thanks for doing this. It is a great incentive for me.
I have to admit, I started to regret doing this challenge a little this last week. I got several complaints about how complicated it was, and at least 5 people dropped out. Made me feel like I was asking too much, or maybe it was just too hard... but then I started thinking that if I made it easy, no one would grow! And it wouldn't be much of a challenge would it?
After hearing all the positive things yesterday, it really lifted my spirits!! So thanks guys!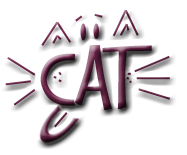 Here are the points from those who have reported. If you missed this week, just get to me next week and I will update this. If you notice that you have extra points, I added a point to those who reported on time, unless they told me they already included it. If you had, and just didn't tell me and I gave you an extra point on accident, just let me know I will fix it!
This challenge was sponsored by:
Amy Munns from Avon
&
Please support our sponsors!!
(I apologize to my sponsors for not getting their buttons up yet... they will be up and ready next week, thanks!)