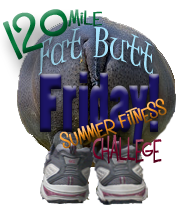 I can hardly believe this is the end of summer! It seemed like only yesterday, that we were all pumping up to get those 120 miles in over the summer. I have to say, it was an incredible success! Of the 58 people who participated, 32 made it to the 120 or more!! A few pooped out on us, but don't worry, you can redeem yourselves NEXT summer. And the rest gave it a really good effort! I am really happy about the way it went and I look forward to doing many more challenges with my new friends.
Before I give out the end of the challenge prizes, I want to give a special thanks to my sponsors. I couldn't have done this without you guys and your support!! Thank you, thank you, THANK YOU!
Now, I wish I could give prizes out to everyone, and maybe someday I can! But for now, I just put everyone in the drawing that made the 120 or more and used Random.org to pick my winners.
From Amanda at Baby Signs, a $10 gift certificate goes to:
Mindelicious!!!
A Mary Kay Satin Hand Gift Set donated by Jesi Dewey, goes to:

Marisa!!!
From Amy the Avon Lady:
A Skin So Soft Gift set including:
Skin So Soft Rep body lotion, shower gel, and gelled body oil... Goes to:
CrewGirl!!!
And...
A Gift duo set including: Skin So Soft Lotion and Shower Gel... Goes to:
Ana!!!!
Photina from "One Guy in a House of Girls" donated an awesome Pampered Chef Gift Box:
This includes: A Grilling Gift Set, two cookbooks, and two extra spices. It goes to:
Phannie!!!!!
And from Natalie, our beauty consultant:
A $20 gift certificate to her Mary Kay site. This goes to:
Kaylee!!!!
And our gifts sponsored by monetary donations and Fat Butt Friday:
A Footworks Set from Avon goes to:
The Skin So Soft Signiture Silk 5 piece Body Set goes to:
Congrats everyone, and I hope that you found the challenge well worth it!! I know I did. Once again, a huge thanks to our sponsors! And to our challengers!!!!
(Winners please email me your shipping info and phone number so I can get your prizes to you! Thanks!)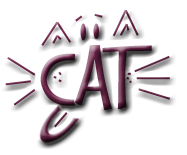 Our last and final updates! (makes me wanna cry!)
And for those of you who have finished, go ahead and grab this for your blog: