You may have noticed that I have been away for a few days... The boys and I took off down south to visit my little sister and her family for a while, since Ben was in training down there and staying with her anyway, we got to have him at nights. It was nice and a lot of fun... and I bet they couldn't wait to get rid of us!!
I really enjoyed spending time with my sister, Amy, her hubby, and her darling four kids. I am positive that I am the favorite aunt of little Seth (2 months old) because he really seemed to take to me and liked to hang out in my arms. As for the other kids, the 5 year old told me she didn't like me because I made her clean up and pick up trash when she dumped it out on the floor. I am sooooo mean!! How dare I make her pick up her messes?! Oh, well, I am certain that I will quickly be forgiven of my sins and loved once again in a few days.
Ben, however, is the all time favorite, and I can't hope to live up to the standard he sets with the 7 and 5 year old girls. There is just something about a man in uniform with big muscles that can twirl and throw you around that makes the young heart race with excitement! My oldest niece told me once that he was like a handsome prince.... I told her that I whole-heartedly agreed!
Well, vacations are so much fun, but in the end, pardon the old saying, there really is no place like home... or sleeping in your own bed again! (As much as I love a good air mattress, I was getting a little tired of being taco-ed in the middle with Ben, that man is like an oven!!)
Have a great day, my friends!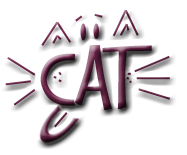 PS. Challengers, don't forget to send me your miles today. And other people, I would love to have you join my next challenge that starts the 1st of Sept! I have a nice handful already signed, but we would love to have more! So don't be shy, you can do this too! For more information click on my link to the right.