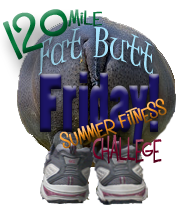 Wow, can you believe the challenge is almost over?! It's been a great summer, hasn't it? I had a blast and I am a little sad to see it end... that is until I step outside and can smell the faint scent of fall coming my way (pregnant nose, you know). And no one loves the fall in Utah more than I do!! It's the happiest season of the year (next to Christmas) and my heart fills with warmth at the beauty and jacket weather.
It's also my favorite workout weather. Not too hot, not too cold. Perfect!
And the best part of fall...
Back to school.
I just about drop-kicked Sammy on to the bus.
Don't get me wrong, I love the kid to pieces, but I love him more when we get a break every now and then. Mostly it's the constant fighting, crying, and screaming that I can't take when the boys are together. Having them apart is so... quiet... and peaceful. Joyous.
Anyway, back to the challenge...
We have 5 days left to wrap it up! I will be taking final mile updates on the 31st and the morning of the 1st. To those of you who made it, congrats! For those of you with just a few more to go, I KNOW you can do it!! As for myself, I really want to hit 150! I have like 11 more to go... can I do it in 5 days? Well, we shall see...
I am still taking on NEW challengers for the next one -- Cat's 500. So PLEASE sign up! We have some more awesome sponsors like reps from Scentsy and Pampered Chef... WOO HOO! And some other cool ones too!! So email me today!
Everyone have a great day!!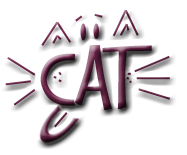 And for those of you who have finished, go ahead and grab this for your blog: