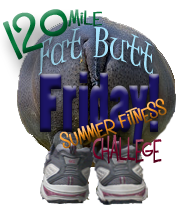 I just want to apologize for not getting the updates posted yesterday. We were in small town Utah and the connection was slow and I hate working on a computer that isn't mine... it's like wearing someone else's running shoes -- uncomfortable and creepy.
So here I am, newly gotten home, and I wanted to make sure I got all this up for my challengers and followers. I'm cutting this post short because I am EXHAUSTED! But come back on Monday because I want to tell you all about my 5K adventure this morning!
Have a great weekend!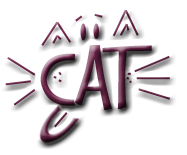 A HUGE HUGE HUGE congrats to those who hit their 120!!! Woo Hoo!!! Don't stop now! You have a month and a half of the challenge left... can you make the big 200??? Love to see you go for it!!
This Challenge was brought to you by:
And a special thanks to sponsors

Kristen

& my dear mum,

Barbara

!!
Please support our sponsors!!!!!