One thing that having Sam has taught me, is to never, ever take any growing moments for granted.
I hear mom's talking casually about what there kids were up to like it was no big deal, but I always think: "Wow if I saw Sam do that, we would be celebrating!!"
Having a son with special needs has made me a better person. Sometimes I think that Sammy was sent to us more for our growth than for his! He has taught me that every little thing in life is a gift... cherish every moment, and always believe in miracles.
Sure it hurts when people frown when I tell them how old Sammy is. They can't seem to understand that he is almost 5 and talks like a 3 year old. I get a lot of pity, and "I'm sorry"s. When really, I am the one who pities them. I feel bad for the people who don't get to be a part of a world like Sam's. Because in Sam's world, everything is beautiful!
This week, I celebrate the fact that Sammy drew his first animal!! He has been drawing people for the last few months, but nothing else. Not like the kids his age. But the other day he came running up to me after church holding this out proudly for me to see:
He was positively beaming when he told me it was a zebra (his new favorite movie is
Racing Stripe
s). I had to hold back the tears. The people around me didn't understand when I showed them Sam's work and bragged it to high heaven. They gave me the look like: "Really? My kid is drawing houses, and families, and Jesus and they actually LOOK like them". I felt sad for them... but only for a moment, I was just too blasted happy for Sam!
This picture is definitely making the wall!! And once again, Sammy makes my world a little more beautiful.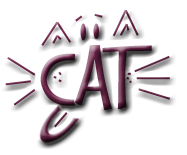 PS-- He drew this for "Daddy" -- he wrote "Daddy" backwards on the bottom.