As you may have noticed, I haven't been the best poster this week. Things have gotten a little crazy around the Nutshell and I have barely had two minutes to myself. The weather has been great too, and so naturally, the boys want to spend the majority of the day out on the playground. So out I go too. Away from the computer.
Which is all good... I mean we all need to get away for while, it's called living life. Right?
And right now, I have little voices calling me from the other room, to come on out and take them for a ride in the car. They really want to head on down to the gas station and get a treat... question is: do they deserve a treat? Hmmm... I don't know after that smashed burrito in the couch last night, or the massive fighting on the playground that got me in trouble with some of the neighbors...
But I think I deserve a little treat...
So that means they get one too.
Have a great day everyone! And don't forget to stop by tomorrow to see the 120 mile updates!!!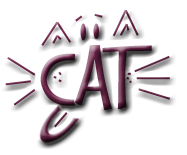 PS -- I was going to post a few funny pictures here... but since my wonderful hubby BOUGHT ME A NEW COMPUTER yesterday, I don't have any pictures on here yet to post... oh, how I suffer... lol. Yeah, I am really suffering sitting here with my new BIG SCREEN and SUPER FAST processor. Hehehe. No! I am NOT bragging... okay, maybe a little... can you blame me?