It was a beautiful summer day in Southern Utah, and the whole family was gathered around the picnic table in the backyard eating yummy BBQ hamburgers and hot-dogs. We were laughing and sharing stories, you know the usual stuff families do at family reunions, when we had an unexpected visitor.
A very unwelcome visitor.
To the family, this visitor was just a nuisance, and we swatted him away. But to little Nephi... the visitor brought horror and terror, the stuff nightmares are made of...
Scary isn't he?
Nephi flipped out and screamed bloody murder. He just kept sobbing and sobbing and running around seeking sanctuary. I try to be patient with this fear of his that developed last summer after he had been stung by a bee... but to Ben who was gone Army Training when it happened, has a hard time understanding this fear. I tell him he doesn't have to understand it, just be sympathetic. However, that doesn't cut it with a dad whose son is afraid of flies. He feels it is stupid thing to be afraid of.
I quickly remind him of his fears of sharks, bears, spiders and jelly fish. Which he is quick to defend himself explaining that those are life threating beasts and goes on to tell me all the horrible stuff he learned on the discovery channel about them. (Note: Men just shouldn't watch that channel... period! It just causes to many problems... That survival man!! Grrrr... stop putting ideas in my husband's head! And I won't even go on about Myth Busters!!)
Anyway, since flies aren't life threating, Ben feels that Nephi's fear is unfounded.
How do you remind people that everyone has different fears, and we should be sensitive to that. I am terrified of heights! I hate them! I actually have a physical reaction to them. Ben hates that too. I just growl at him... Oh, and is that a bear I see lurking behind that tree?!
Even if we think someone's fear is stupid, just laugh when they aren't around, because when they are, it isn't that funny. I once saw a lady on a talk show that was deathly afraid of... wait for it... Balloons. I am serious! She totally flipped out when someone came on the stage with one.
Now, what harm could a balloon cause? Really?! Oooooo here it comes.... it's gonna get you... Ooooo....
To us, well, the only thing scary about balloons is when it is dark and the balloon is in it's hover stage and in your half sleep trying to find the bathroom you think you see a head bobbing around the living room... That can be a bit scary.
But just a regular old balloon... not that scary. Yet that lady was horrified!
So my point is whether or not we are afraid of flies, bears, heights, germs, balloons, or even rubber duckies, it all proves just one thing: We are all human. We have faults. So don't you dare tell me to "get over it!"
So with all that said... o, my gosh, Ben! Is that a spider on your back!!!
(Hehehe)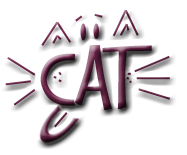 So what are you afraid of?