What is the worst day of the week?
It's the day you look in your fridge and realize you are out of groceries!!
It's not the fact that you might not have the money... because that isn't the case at all! It's that you have to venture out with the kiddos! Face the shopping demons! You have to suit up in your super mama armor... and if you aren't emotionally stable on this certain day, you are doomed to miss something important like The Helmet of the All-Seeing Eye or the Breast Plate of Patience. Or you may forget your Boots of Catch'em.... you CAN'T forget those! You need those boots for the parking lot episodes that are more likely than not to occur on shopping days. Check the bottom of your closet for those Gloves of "No, Not Today" and your Greaves of Empty Threats. Come on, moms, where would we be without our lines like, "Do you want to go wait out in the car?" or "Put that back on the shelf if you love your fingers!"
Oh, and you left your Shield of Reflection in the truck under those Green Shopping bags you always forget! Grab it or you won't be able to reflect those nasty comments about your parenting skills from "well meaning" shoppers who don't have a clue!
And heaven forbid you miss taking your spiritual ear plugs... you know the ones that tone out your kids' tantrums, help you to pretend that all is well, and keeps that smile pasted on your face.
But don't you dare leave your house without the most important thing! Without The Sword of Three you would be left without your offensive "Now, I am going to count to three! And if you don't..." Face it moms, we may find ourselves defenseless without it... * shudder *
Well, friends, I hate to run, put I have to go suit up and sharpen my sword for our shopping outing today... yes, sadly it is going to be one of those days. Wish me luck!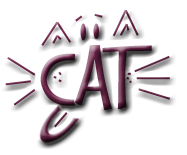 Note to the 120 Mile Challengers:
Don't forget to get me your miles update today so I can get you on the updated chart tomorrow!