I think I have mentioned before that Sam is has a bit of OCD. Now, we all have a little in us, whether it be about germs (such as: fears of public restrooms, McDonald's play areas, or public nose picking), liking things alphabetized or spaced right, or even about even and odd numbers and counting things. Admit it, there is at least a couple things we all have in common with Monk.
Sam has a more than a few things in common with that "lovable" TV character. For example: Every Sunday when we go to church, we HAVE to park in the same parking place. So to insure we get that sacred spot at the end of the sidewalk, we have to leave early every blasted Sunday morning. If there is a car parked there, heaven forbid, there are tantrums and freak attacks and we miss the first hour of services. So if you are in our church -- PLEASE don't pick to park in that spot at the end of the sidewalk that leads to the Primary Room if you have any love in you!
Don't you dare twist Sam's seat belt!
And always fill his cup to the right spot, you know that invisible line on the top that says its full enough.
Every fish stick must be cut into threes, and hot dog slices need to be even. Ben forgot to cut the fish sticks once and he thought Sam was having a seizer.
Now comes the whole potty training. Here is a typical potty time:
I call out: "Sammy, time to go potty!" Sam comes running over and says, "Okay, mommy!" We then precede into the bathroom. Now, Sam is very independent and likes to do the next part on his own, no help. Don't even TRY to help! Don't even THINK about helping. Sam makes sure that his Thomas Kid's seat is straight. None of the crooked business -- that could be disastrous!! He, then, carefully climbs up and sits himself down. One thing I don't have to worry about is his aim. He is VERY particular that he pees in the same spot every time. When he is done, he carefully tears off ONE, and I repeat ONE square of toilet paper. Then the fact that it is "quilted" and double layered just won't do!! He meticulously separates the layers. Throws one side, the less perfect side, in the trash and then uses the other. Now, if the square tears in anyway, it's a throw away and try again until it is just right. This process frustrates Ben like any other making it hard for me to motivate him to take a turn and take Sam to the potty.
Then the last step before the hand washing ordeal, is to make sure his "thing" is perfectly aligned in his big boy underwear. This is a very serious moment, and don't you dare laugh! I did once or twice and got the nasty crusty look from Sam. It just won't due to have his "package" hanging just anywhere! It must be centered between the seams in the front.
I'm still chuckling inside at this point that I don't get as irritated as I would have normally done when he refuses to dry his hands on any other towel but the brown one. That brown towel BETTER NOT get dirty, because Sammy NEEDS that towel... the red or white one, just won't work the same!!
I love potty time. And I am especially thrilled that it comes every wonderful hour of the day! Meanwhile I am getting this mental image popping in my head that just won't go away!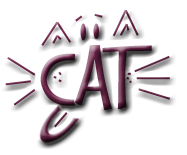 What are your OCD Moments?