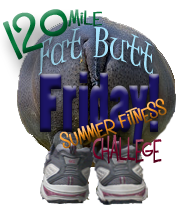 Okay, so here I am, late Thursday night, trying to get this update ready and posted for tomorrow. I am sitting in a hotel room relitivley far from home, and blasted tired from a long road trip and a fun filled day of family reunion fun.
I am beat.
But I won't let you down!
Remember that Wii game I reviewed a few days ago? The Jumpstart Family Fitness one? Well, my Jumpstart contact agreed with me that my free Wii game giveaway should go to one of my hard working challengers! So thanks to Random.org, the winner is:
Apis Melliflora
Congratulations!!!!
Just send me an email with your shipping info to claim your prize!!
I just want to give extra kotos to my challengers this week. I sent out an email earlier with a goal this week (20 mile mark toward the 120 needed to be hit this week to make the goal reachable) and I can't believe the reports I got back! It seems nearly everyone stepped up to the plate and hit homeruns! Great job!
Well, If you don't hear from me for a few days, it's because I am technically on vaction. But I will be back bright and early come Monday morning!! So ya'll have a great weekend!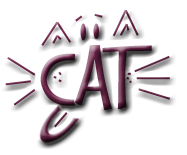 A Few Words from Our Challengers:
Elyse:
Running this week was really good. I've really been pushing myself because I don't want to count easy miles. I have ran two 5ks since the challenge started and actually took first place in my age division in the second one. A little disclaimer: there weren't a lot of contestants. However, it was my personal best and I set a new standard for myself. It felt really good. Improvement is what I'm going for. I love the feeling.
Britt:
I have to say I am so thankful to have found your blog it has helped in more ways then one. Charleigh is my 9 year old daughter who is a little over weight and has had problems with getting picked on at school because of it. We have had fun walking and talking about how it will be nice when our clothes fit better. We have also gotten some the alone time that I really think she needed. It is hard having a 3 year old sister. Thank you for providing the motivation for us to not only get in shape but also to really get to know each other better.
Here are our updates:
This challenge was brought to you by: